Ca Mau Travel Guide & Tips
Thursday, 03/11/2022, 15:43 GMT+7
Ca Mau is known as the end of the country and is always a Western tourist destination that must come once in life. The last province of Vietnam with three main sides bordering the sea. Here visitors will visit national landmarks, watch the forest, the sea, admire the afternoon in the vast sea.
How Travel To Ca Mau Is Unique?
It is the last province of the S-shaped strip of Vietnam, with a narrow width with 3 sides bordering the sea. The East borders the East Sea, the West and the South borders on the Gulf of Thailand.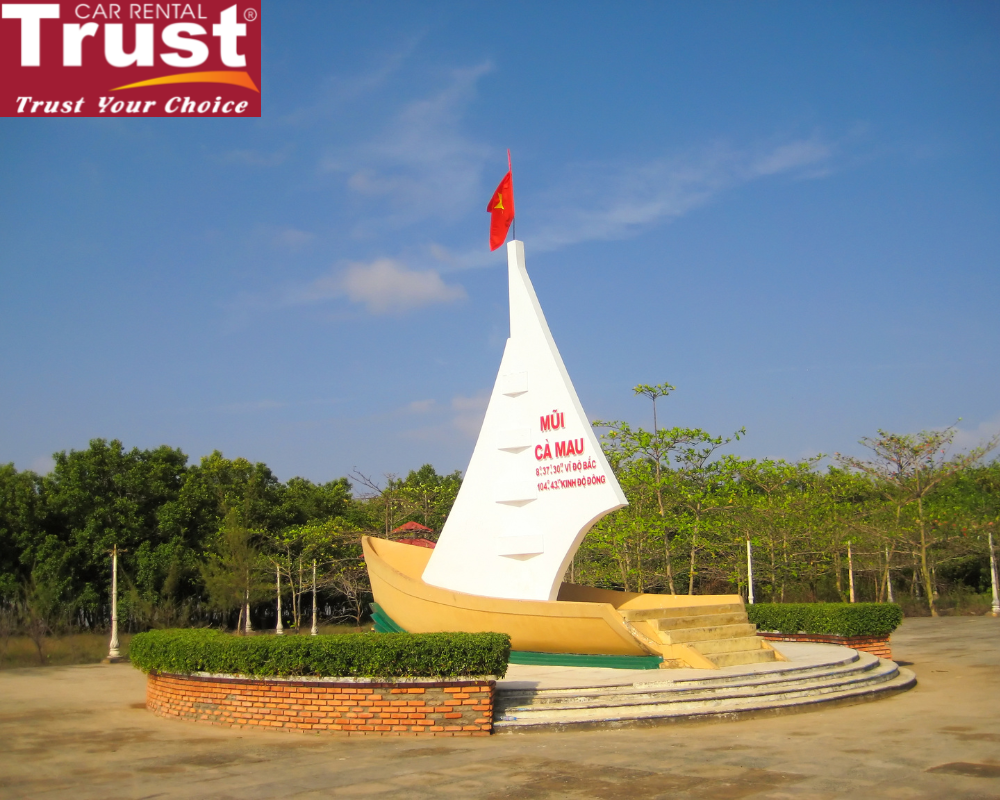 This is also the reason why Ca Mau is the province with the longest coastline with nearly 254 km. It can be said that thanks to that prime location. Ca Mau is Vietnam's key gateway for international exchanges via sea.
When Is The Best Time To Travel To Ca Mau?
In the Mekong Delta region, the climate is obviously characterized by the tropical equatorial monsoon with 2 distinct seasons. The rainy season (from May to November) and the dry season (from December to December).
However, the heat background in this area is higher than that of other Southwest provinces. Specially with an average annual temperature of 26.5 degrees Celsius, strong light intensity.
Therefore, when traveling to Ca Mau, you should carefully prepare sun protection clothing. Such as: hats, jackets, sunglasses, sun cream … to protect health under the harmful effects of solar radiation.
Ca Mau's climate is sunny but not hot. It's quite fresh and cool wind from the sea, so visitors can visit at any time of the year. However, the best time is in the dry season. Let come from November to April. Because the landscape and ecosystem are quite unique at the moment.
How To Get To Ca Mau?
Tourists from Ho Chi Minh City to Ca Mau often choose to travel by plane, passenger car or personal vehicle.
If your trip start in central provinces or surrounding Hanoi. You can take a plane or train to Ho Chi Minh City then choose one of the following vehicles to go to Ca Mau.
Aircraft: Currently there is only Vietnam airline: Vietnam Airlline operates Ho Chi Minh City – Ca Mau. Every day there are only 1 to 2 flights, so it is quite limited.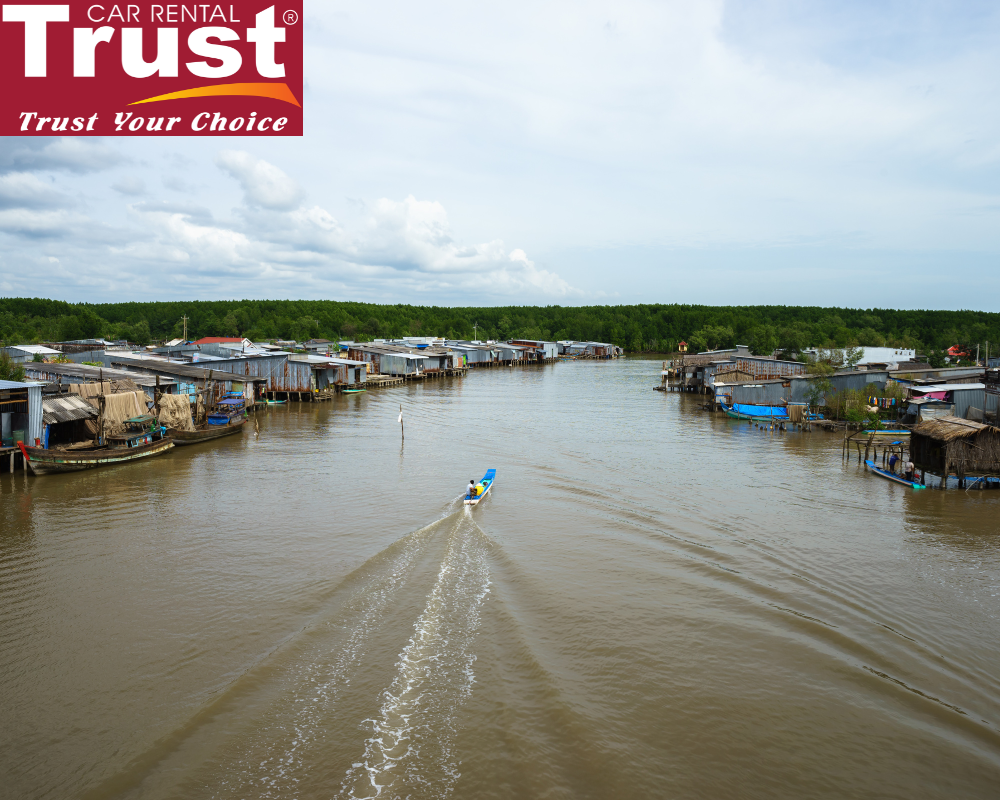 Publish bus: Most of the routes going to the West and Ca Mau provinces leave at Mien Dong bus station. So you can go directly to the bus station. It is quite far from Tan Son Nhat airport or Saigon station to the Mien Dong bus station.
So if you go from North or Central to Ho Chi Minh City, you can move to the bus station by taxi. Or you can ride a motorcycle taxi. If traveling by bus, it will be more economical. But the waiting time is longer.
The fare from Ho Chi Minh City is 150,000 – 200,000 VND. Some reputable car firms include Phuong Trang, Phuong Thao and Kumho.
Private car: You start from Phu Lam roundabout, District 6 or Trung Luong Expressway, District 7 and move with the following schedule: Highway 1A – Tan An – Trung Luong – Can Tho – Bac Lieu – Ca Mau.
Where To Stay In Ca Mau? Recommendation?
There are many resting places depending on the type of travel that visitors go. If you are going to a backpacker, you can find affordable motels or hotel inns for only 100 – 200 000 per night. In contrast to high-end services like vacation will be much more expensive.
But for sure is quite professional and excellent quality service.
Muong Thanh Luxury Ca Mau
* Address: Lo C03 A, Ca Mau Political – Administrative Center, Ward 9, Ca Mau City, Ca Mau Province
With architecture from overall to interior designed in European style and luxurious and classy, combining classic, sophisticated, Muong Thanh Luxury Ca Mau promises to bring visitors relaxing moments Through the experience of great services.
International Hotel
* Address: 179 Phan Ngoc Hien, Ca Mau City, Ca Mau Province
The hotel offers a wide range of room service for travelers at various prices to meet all types of needs so visitors do not have to worry about the price. In general, the hotel is designed according to simple criteria but still thoughtful and convenient with airy, clean and comfortable interior space.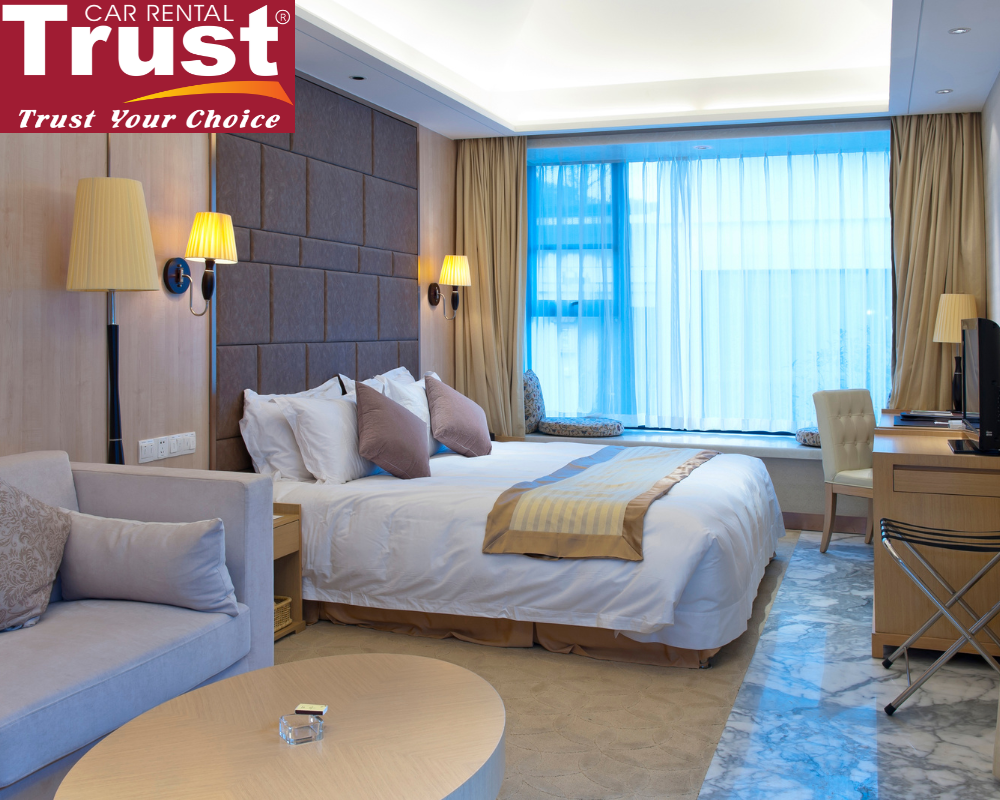 Thanh Nhan 1 Hotel
* Address: 12B Ly Thuong Kiet, Ward 6, Hamlet 7, Ca Mau City. Ca Mau Province
Being close and warm as your home. It is the most outstanding feature of Thanh Nhan 1 Hotel. With all the devotion and thoughtfulness in service. This address ensures the most relaxing and satisfied moments for visitors to visit.
Top Things To Do In Ca Mau
1. Memorial Of President Ho Chi Minh
It is located at cluster 1, ward 1, Ca Mau city. This is not only a place where the people of Dat Mui show their respect to the country's leader but also a place to educate revolutionary traditions for the young generation. Besides, it is also a popular tourist attraction to visit the southernmost land of the country.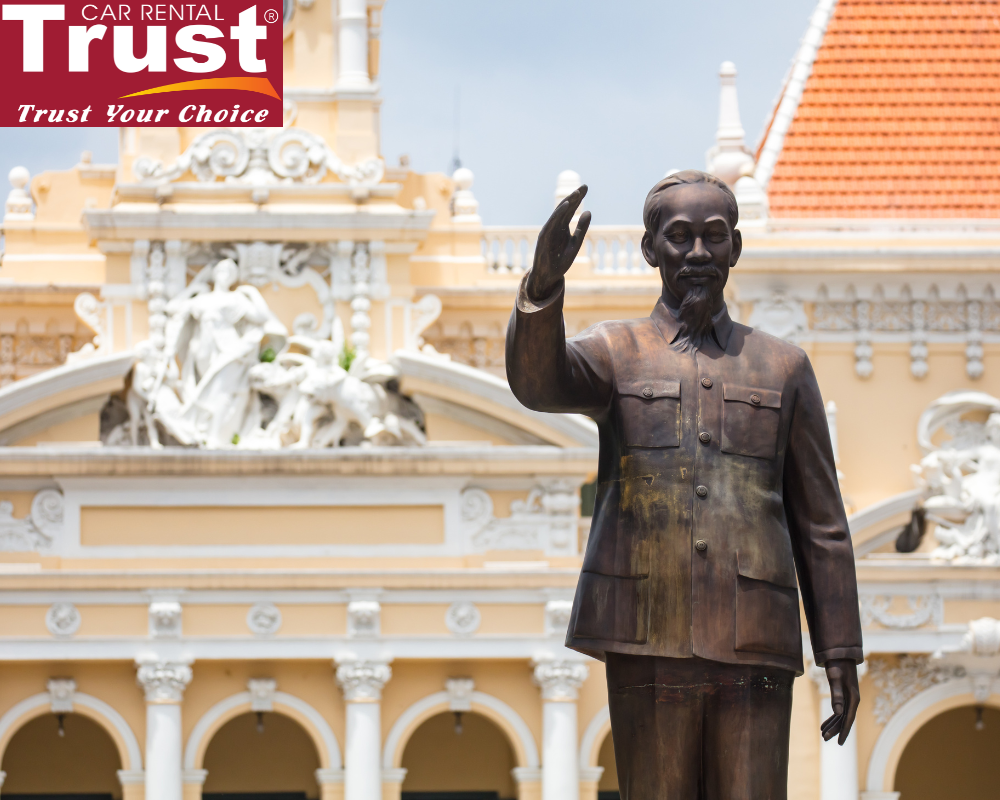 Uncle Ho memorial area includes many items. Such as Temple, house on stilts, movie theatre, gallery, stone statue exhibition, ornamental lake, greenery, internal road … artefacts, precious images and documents about Uncle Ho's revolutionary career.
2. Monivongsa Bopharam Temple
Monivongsa Bopharam Temple is located in Ward 1, Ca Mau city centre. This is a Khmer temple with the typical architecture of Theravada Buddhism and is the largest temple in the city. Visiting the temple you will own yourself the fantasy living pictures like in the land of golden pagodas or Cambodia.
3. U Minh Ha Forest
Coming to Ca Mau, you cannot ignore U Minh Ha forest. U Minh Ha forest is located in the communes of Khanh Lam, Khanh An, Khanh Binh Tay Bac and Tran Hoi of two districts U Minh and Tran Van Thoi bordering U Minh Thuong forest in Kien Giang province.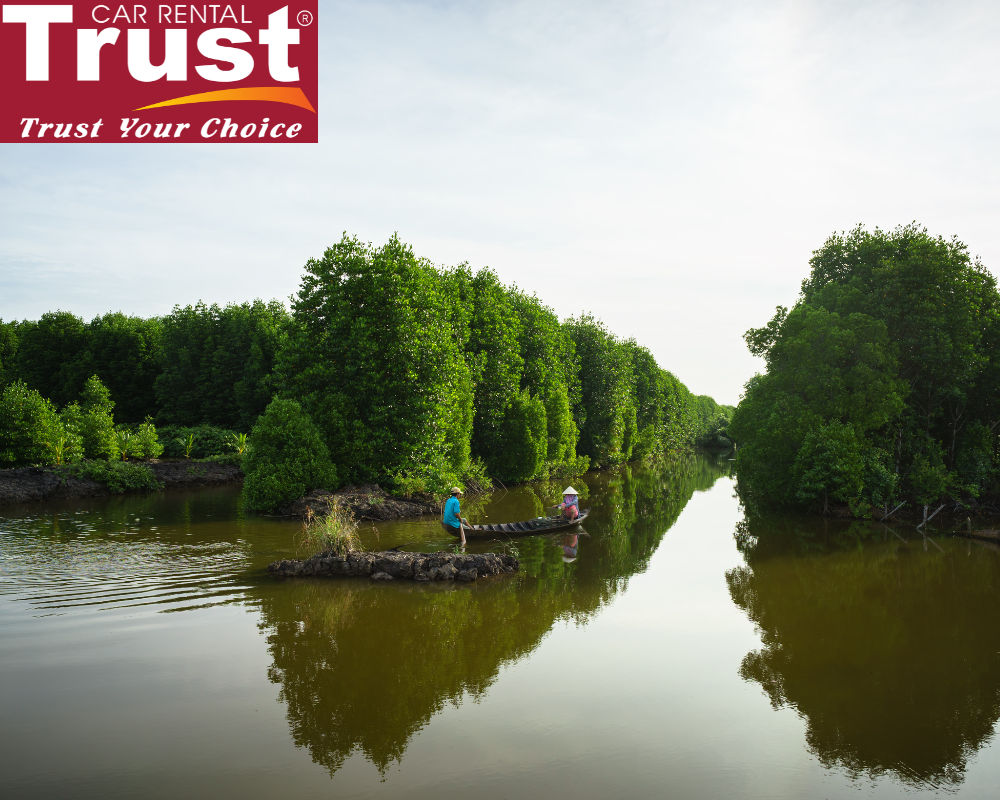 Travelling to U Minh forest, floating on a canoe, you have the opportunity to explore the typical wetland ecosystem with a variety of flora and fauna. Enjoy the fresh air of U Minh Ha forest with immense green Melaleuca forests stretching to the eye.
Enjoying a delicious meal of the Southwestern reclaimed time in U Minh Ha forest is also an unforgettable feeling for all visitors when coming here. Let the grilled snakehead fish roll the rice paper roll; hot pot sauce served with vegetables, mango, bitter vegetables, flying vegetables; Bee pupae salad …, The flavours of all those specialities will remain on your mind forever.
4. Ca Mau Cape
Whenever mentioning Ca Mau cape, it seems that all Vietnamese people call out with their dearest feelings. Cape Ca Mau is located in Mui village, Dat Mui commune, Ngoc Hien district, more than 100 km from Ca Mau city.
This is a piece of land jutting out into the East Sea at the southernmost tip of the country, and the cape Ca Mau has a sacred meaning.
Dat Mui is more attractive because of its unique location, where you can watch the sunrise in the East Sea. And the sunset in the West at the same place on the mainland.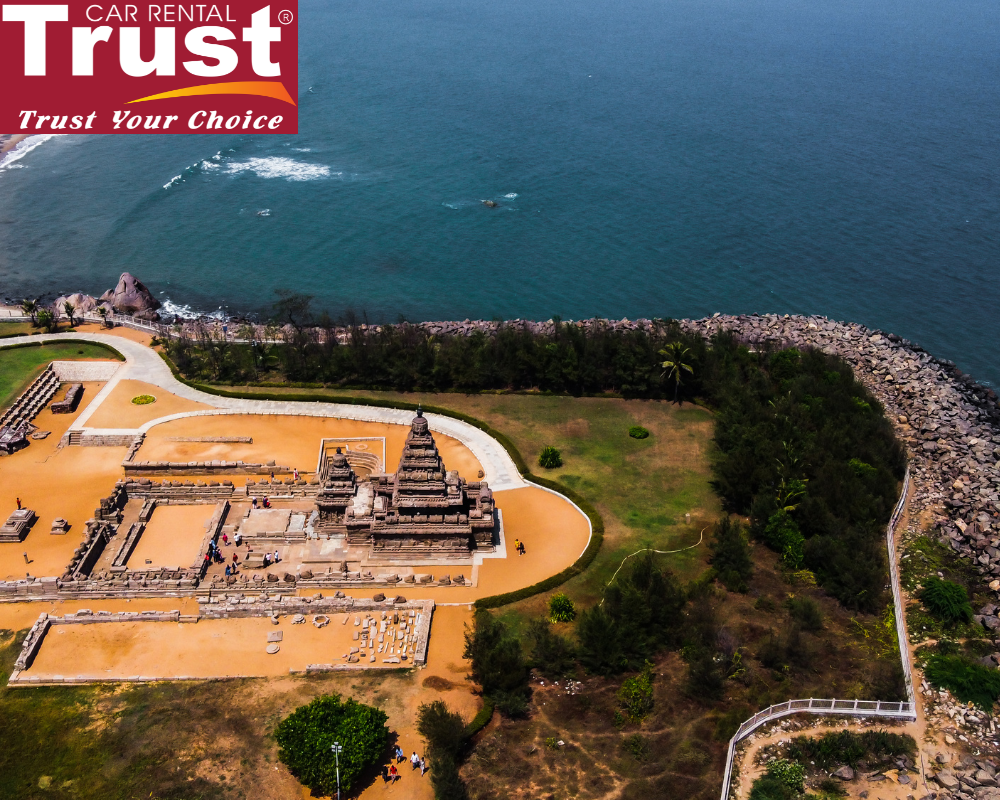 Travelling to the West, coming to Dat Mui. You will visit the National landmark, the iconic miniature of the boat full of wind, the ship of the country always facing the sea.
Touch the landmark and take a picture next to the symbol of Ca Mau cape, you will be proud to stand on the last landmark of the country. Visitors to Dat Mui can also experience the monkey bridge through the forest to explore the mangrove ecosystem.
5. Silver Stone Island
Silver Stone Island is a cluster of islands located close to the shore, including 3 islands: Hon Ong Ngo, Hon Da Le and Hon Da Bac in Khanh Binh Tay commune, Tran Van Thoi district, Ca Mau province.
The most attractive point of the Silver Stone is the countless stones lying next to each other, arranged in layers with extremely fancy shapes such as fairy hands, fairy wells, fairy feet, … Waves and sea breezes are needed painstakingly sculpted for people a unique and interesting work.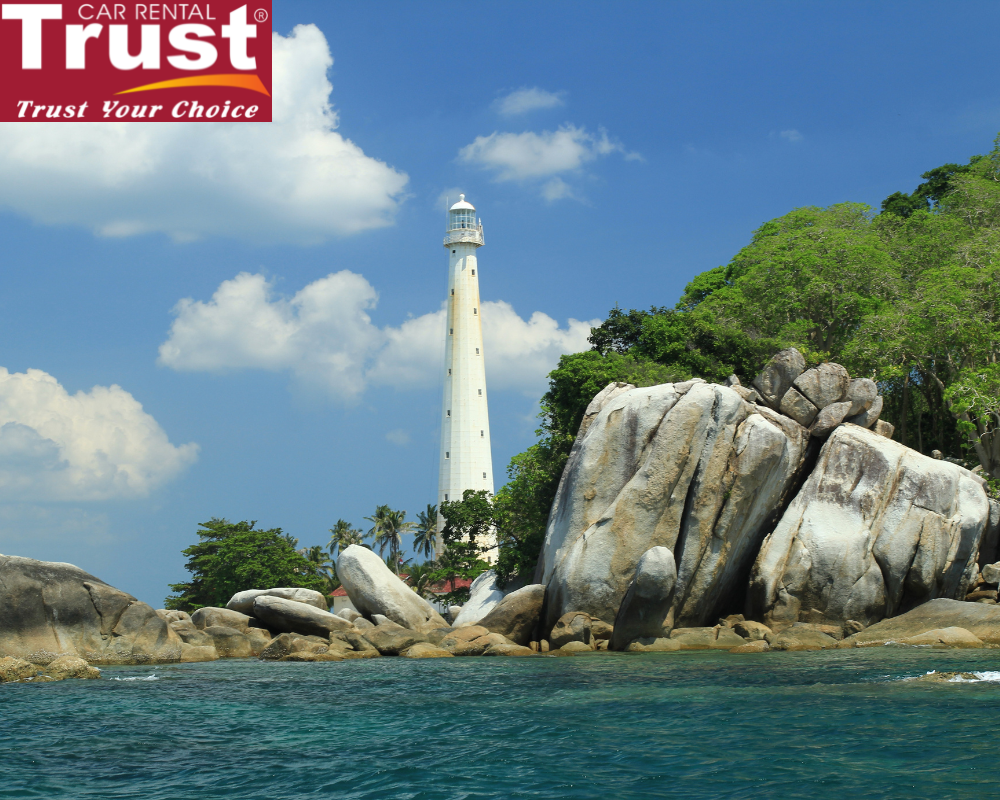 On the top of the island is the Ca Ong temple, displaying a rather large whale skeleton to commemorate the legend of the fish he saved fishermen at sea when in trouble. There is also the Uncle Ho temple area, the victory monument tens of meters high, committing the revolutionary heroes
In addition to visiting the beautiful scenery, swimming. Visitors also learn and explore the life of the people of the sea, experience oyster-picking, brown fishing, squid fishing … enjoy seafood that has just been caught, watching the sky, clouds, the sea is sinking in the sunset, the scene of the red sun slowly sinking into the West Sea.
6. Thi Tuong Lagoon
Dam Thi Tuong is about 2 hours from Ca Mau city by boat. It's located next to Ba Keo canal, connecting to the Gulf of Thailand. The lagoon has a water surface area of about 700 hectares, and a length of more than 10 kilometres.
Especially deeply embedded in the three mainland districts of Tran Van Thoi, Phu Tan and Cai Nuoc. Dam Thi Tuong is known as the lake in the middle of the plain divided into three parts: upper lagoon, middle lagoon and lower lagoon. Contains extremely valuable and enormous resources of marine ecosystems.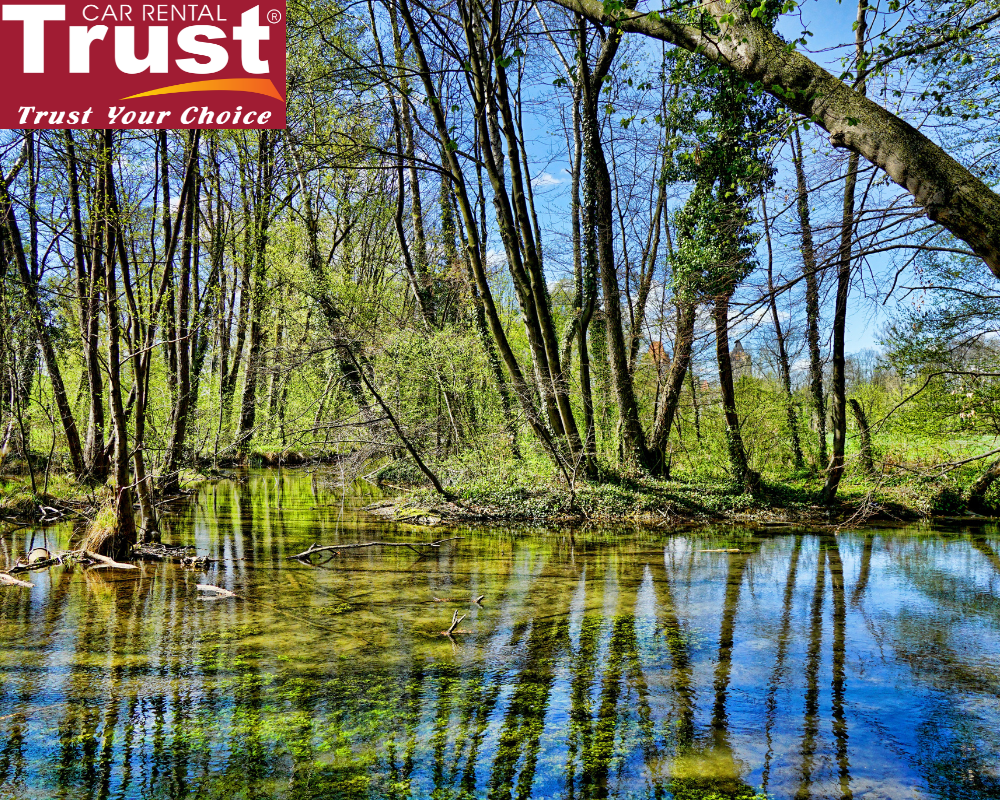 The lagoon landscape is like a charming picture of the countryside, lively by the sound of birds calling to welcome dawn.
Sitting on the hulled boat, the sound of the engine rattling and breaking waves on the lagoon surface, the water on both sides bounced white, the wind buzzing in the ear, the clouds of water kept going away, making people feel like heaven boundless stars.
Travelling on the lagoon, visitors are extremely interested in the fishing scene, nesting, fishing … of the people living on the lagoon.
7. Khai Long Tourist Area
Khai Long is one of the very attractive coastal eco-tourism in Ca Mau. It has long sandy beaches, cool blue ocean rows, in the calming sea, four sides are mangrove ecosystems, creating a cool space suitable for relaxation and relaxation.
From Khai Long beach, visitors can also see the whole cluster of beautiful Khoai islands
8. Hon Khoai Island
Like Silver Stone Island, the Hon Khoai is a beautiful island that still retains many wild features in the southernmost part of the country. It has primaeval forests with many types of trees dating back hundreds of years and rare animals. Also, on the island, there is a round pebble ground with goose eggs which is very suitable for sightseeing excursions.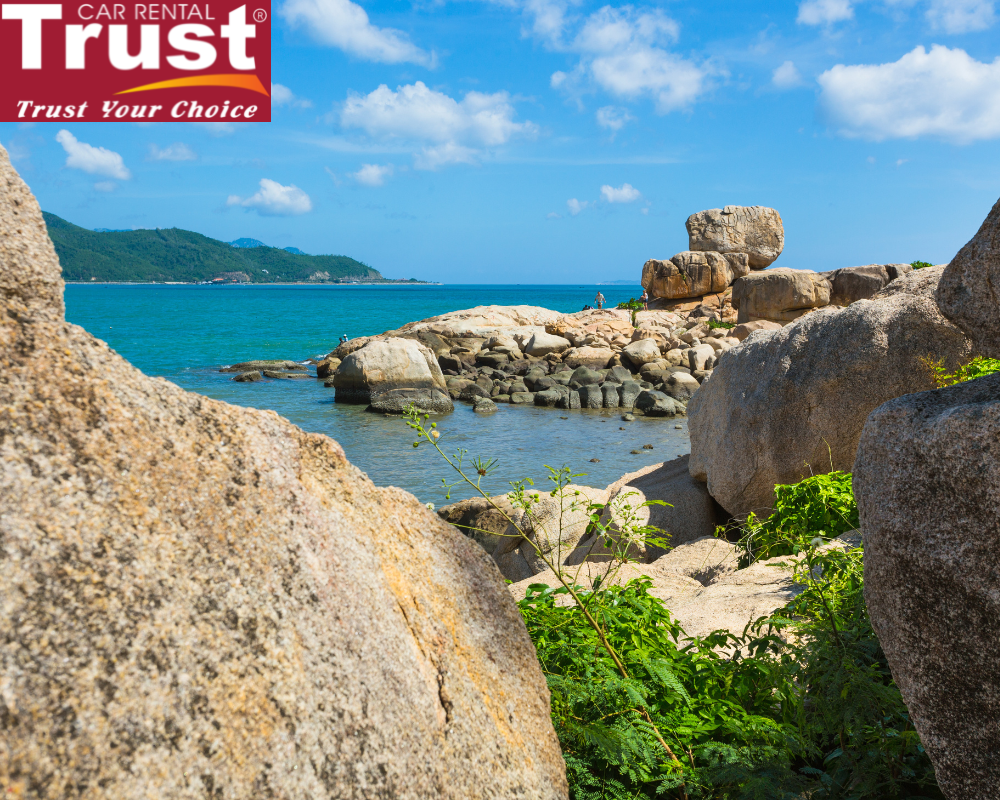 On the highest peak of Hon Khoai today, there is still a lighthouse built by the French in 1920. This is one of the first lighthouses in Vietnam. From the lighthouse, you can see more than 40 nautical miles. It's cover an area of the sea and skyspace of this beautiful island cluster through a telescope. Here you can also observe Ca Mau cape.
9. Nam Can Mangrove Forest
Nam Can mangrove forest is a primaeval forest hidden within itself so many mysteries in Cha La hamlet, Tam Giang commune, Nam Can district, Ca Mau province.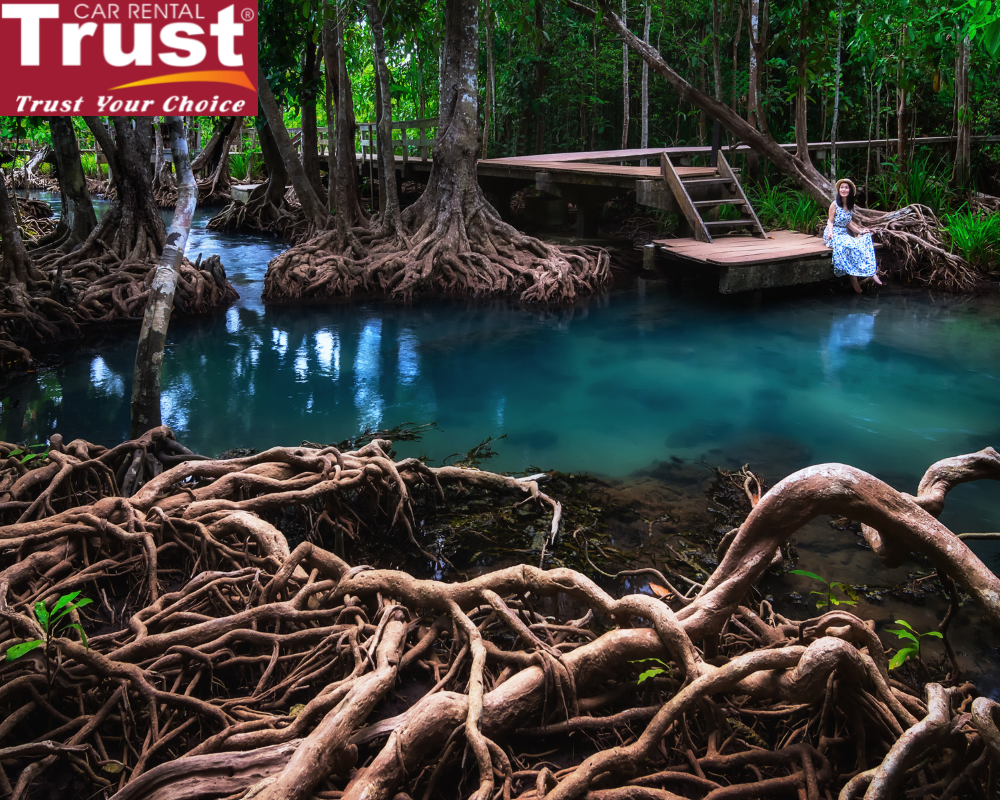 To visit this biodiversity area, tourists have to take a boat trip through a road with thousands of mangroves on both sides. Leaving on a motorboat deep into the forest. Visitors will have the opportunity to access the primaeval forest core, almost unexplored. You can even see ancient trees the size of a human body, the roots spread to 5-6 people and many rare animals.
10. Ca Mau Bird Park
Ca Mau has many bird gardens, with hundreds of bird species, many rare species that need to be preserved, clustered under the canopy of mangroves (mangroves) and mangroves (Melaleuca forests). Including Bird Park of Ca Mau City, Cha La Bird Sanctuary, Dam Doi Bird Sanctuary, Ngoc Hien Bird Park, Tu Na Nam Can Bird Park …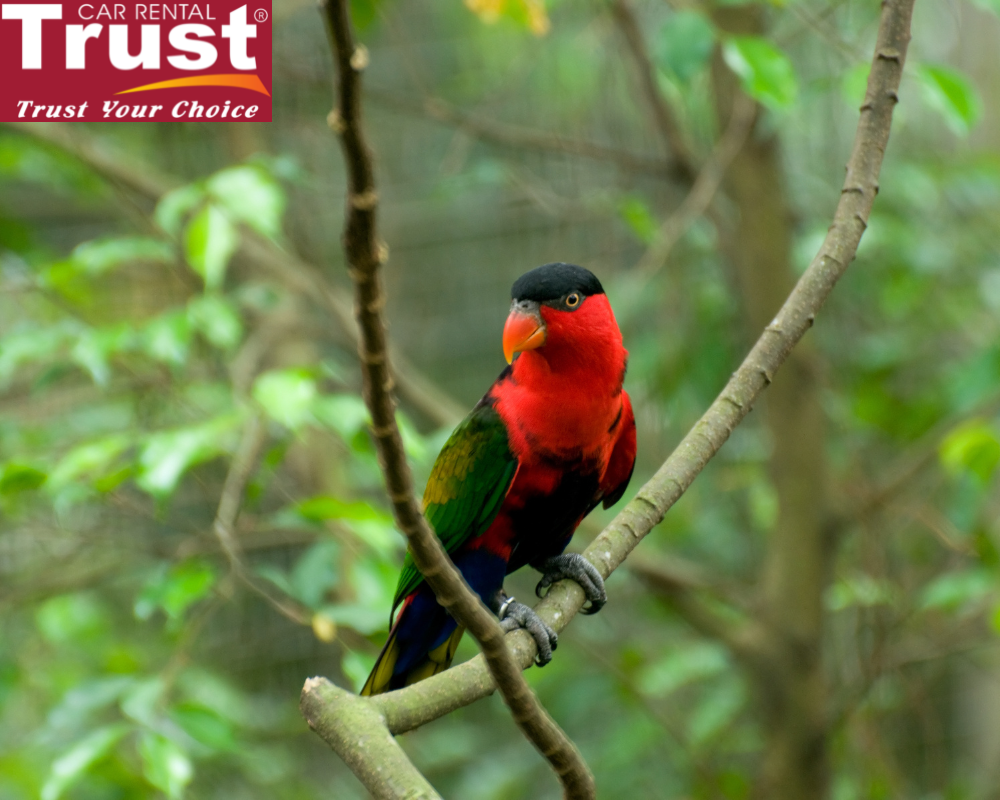 This is the place where storks and herons live focus, rare birds … Coming here, visitors like to mingle with the wild nature in the fresh ecological environment. In any season of the year, there are thousands of species of birds from terns to storks, Giang, and lotus, pelicans … shelter and search for prey is impressive.
Ca Mau Specialist Dishes, you shouldn't miss
Crab Roasted With Tamarind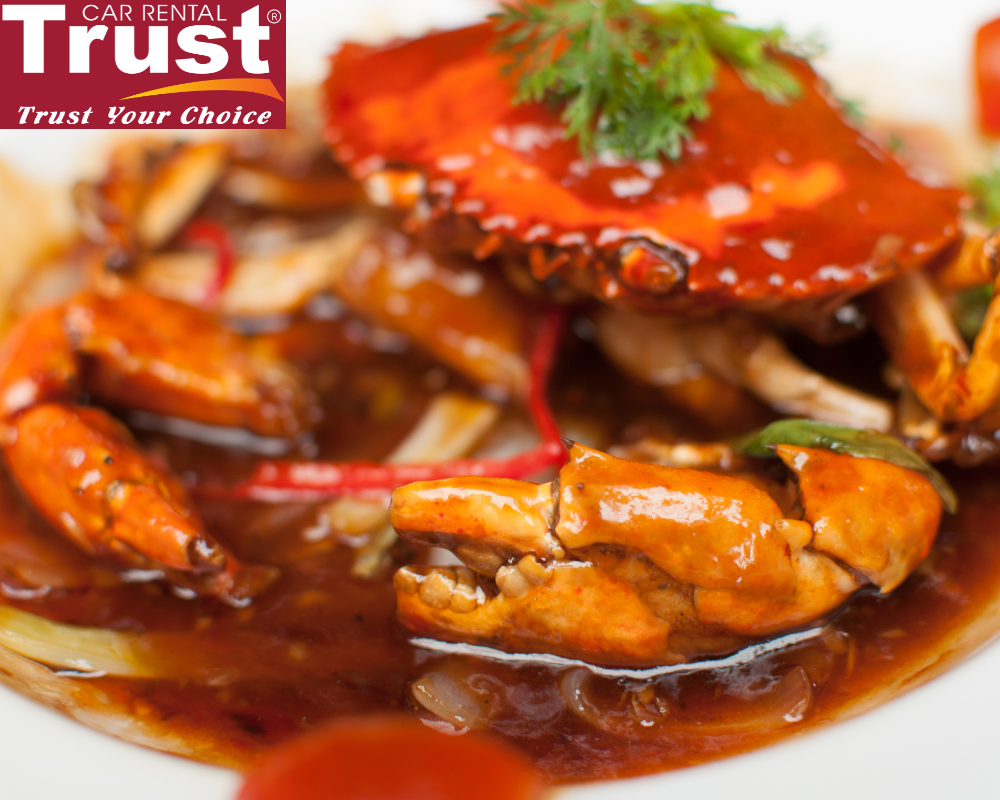 The pythons are small, but they are favored by many diners over copper crabs. Because the meat is both sweet and soft, and crunchy, and the sourness of tamarind is delicious. The mound with soft shell, so when eating, it is possible to chew the shell.
Grilled Snakehead Fish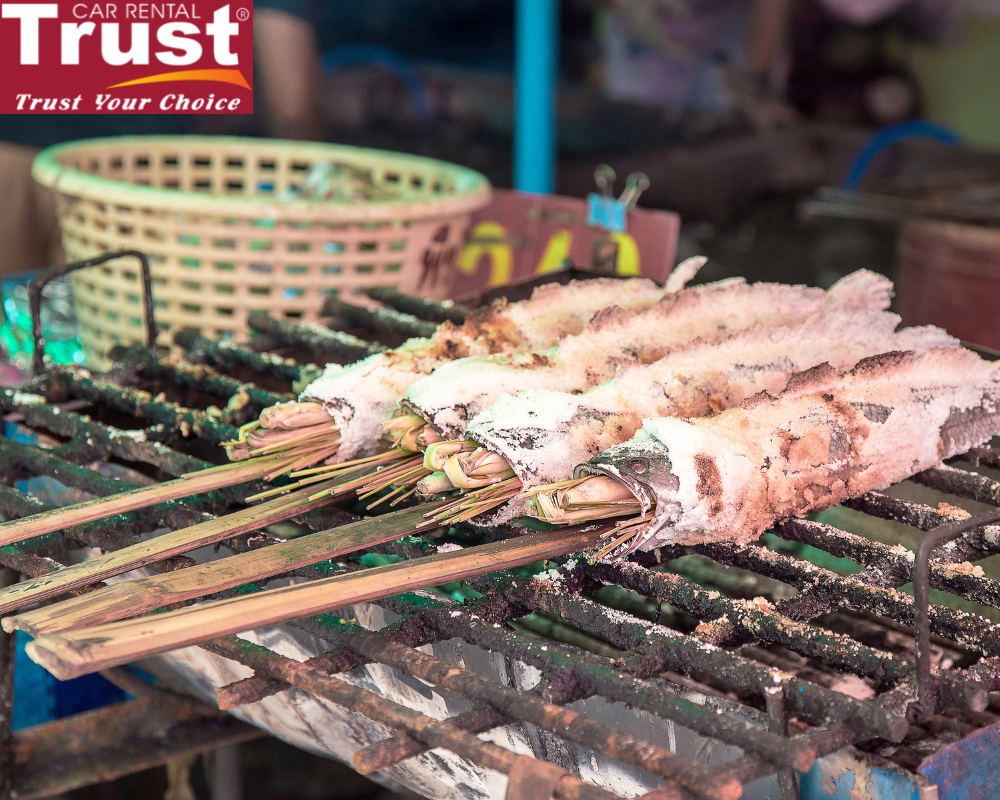 A rustic dish in Vietnamese family meal. Processing materials are snakehead fish (also known as black head fish, sardines, …), a benign, meaty, low-bone and protein-rich fish. After being washed, use bamboo sticks to cross the fish and bury them in the straw and light up the fire until well-done. Just separating the body of the fish into two halves will reveal the porous white fish flesh inside.
Ca Mau Crab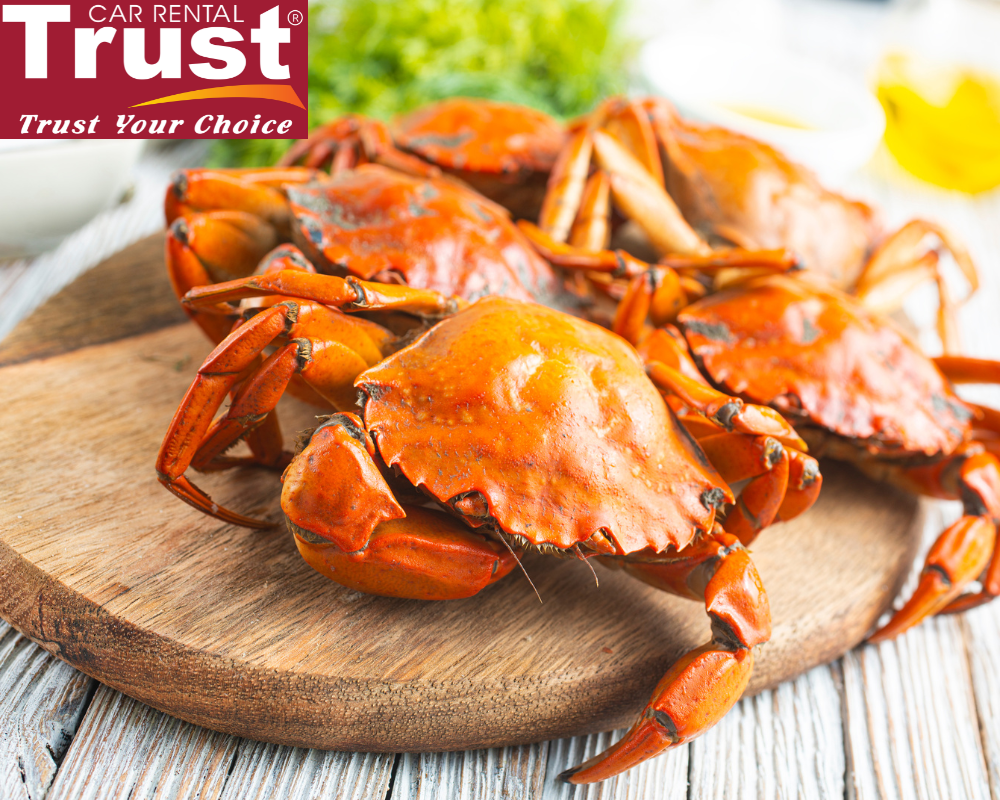 It is famous for its sweetness and firmness to ensure health. Because it is raised in a completely natural environment. Because of living in a diverse ecosystem, crab food sources are abundant, from crustaceans so they are rich in protein and nutritious. Crab prices range from VND 450,000-550,000 / kg.
Some Special Notes
* Ca Mau is a water area with many wild sights, so if you go with small children. You need to look after the baby carefully to avoid straying or falling into the river.
* Maintain public places and attractions.
* Dress appropriately with your destination, don't dress too much when visiting wild places. But don't dress up politely when going to formal places.
Finally thought
The above are general assessments to help us understand the general overview of Ca Mau. With wild beauty and unique landscape. Ca Mau is both a land with bold idyllic countryside, and a deep look of Dai thousand mountains and forests.
Do not miss if you have the opportunity to explore this mysterious rich land to understand more about natural life and admire the unique landscapes that nature has bestowed. Please contact
Vietnam Trust Car Rental
so that we can enjoy many unique and wonderful trips with us!
Written : admin