All Thing Need To Know Before Traveling To Ta Phin Village Sapa
Friday, 28/10/2022, 16:00 GMT+7
Ta Phin village is located at an altitude of about 1500 m above sea level in a remote valley covered with rice fields and corn fields. The village is about 17 km northeast of Sapa town center, 375 km from Hanoi capital.
There are only a few roads leading to the village from Sapa town, helping to protect people from mass tourism in contrast to the villages of Lao Chai, Cat Cat or Ta Van.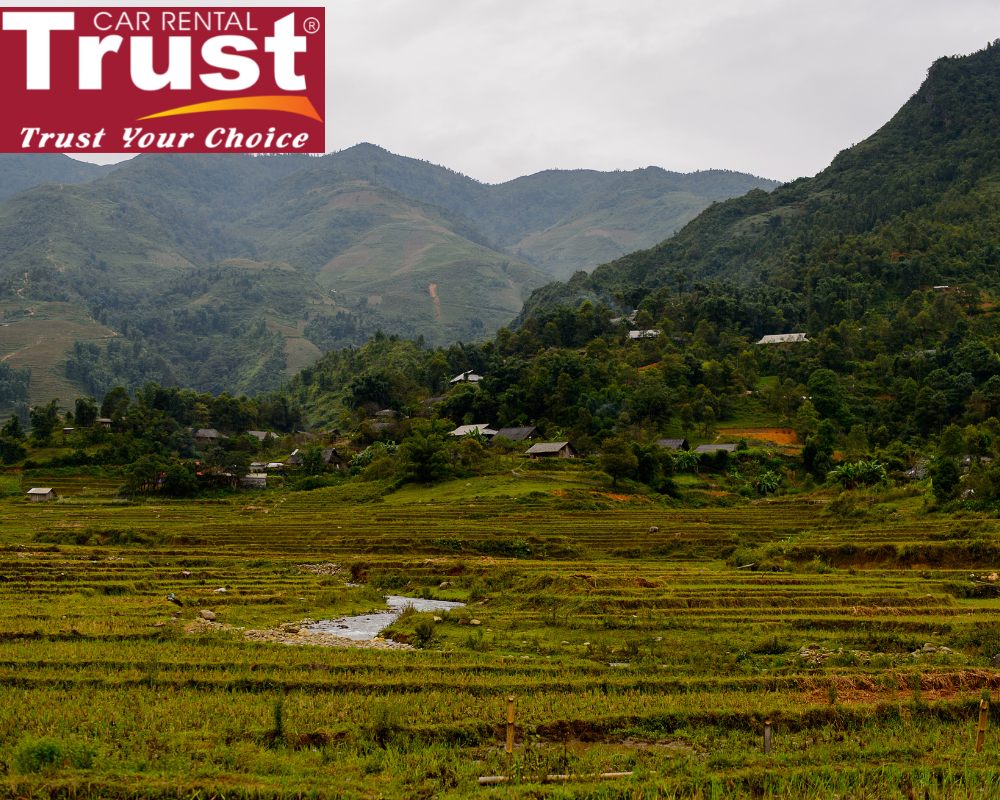 The road to Ta Phin village is extremely beautiful. With gentle mountainside beside green terraced fields. And on both sides of the road there are many blooming flowers. The village is home to ethnic minorities, including two ethnic groups Red Dao and H'mong
The best time to visit Ta Phin is March and May or from mid-September to early December. That time of year, the rice terraces are beautiful, the weather is dry and pleasant. It is sunny during the day and cool at night.
How to get to Ta Phin village?
Ta Phin is the closest village of the Red Dao ethnic group in Sa Pa district. From Sapa, it will take you about 30 minutes by motorbike to get here. The hilly roads can make it difficult for cars to move, so the best solution is to hire a motorbike taxi, motorbike taxi, or an experienced driver who will take you to the place at a very reasonable price with a lot of money. Useful tips and advice.
A lot of tourists choose to walk to Ta Phin village to enjoy the beautiful view of rice fields, beautiful scenery and some other villages along the way. The trekking route to the village starts from Sapa and is about 12 to 14 km long depending on where you stop in the village. The easiest way to go is the road that starts around Sapa lake: a small stone path that passes through Ma Tra village and its rice fields. Then you go on the concrete road, passing some beautiful hills and a small bamboo forest, you will reach Ta Phin village.
Things to do in Ta Phin Village
Buy local produce at Ta Phin Village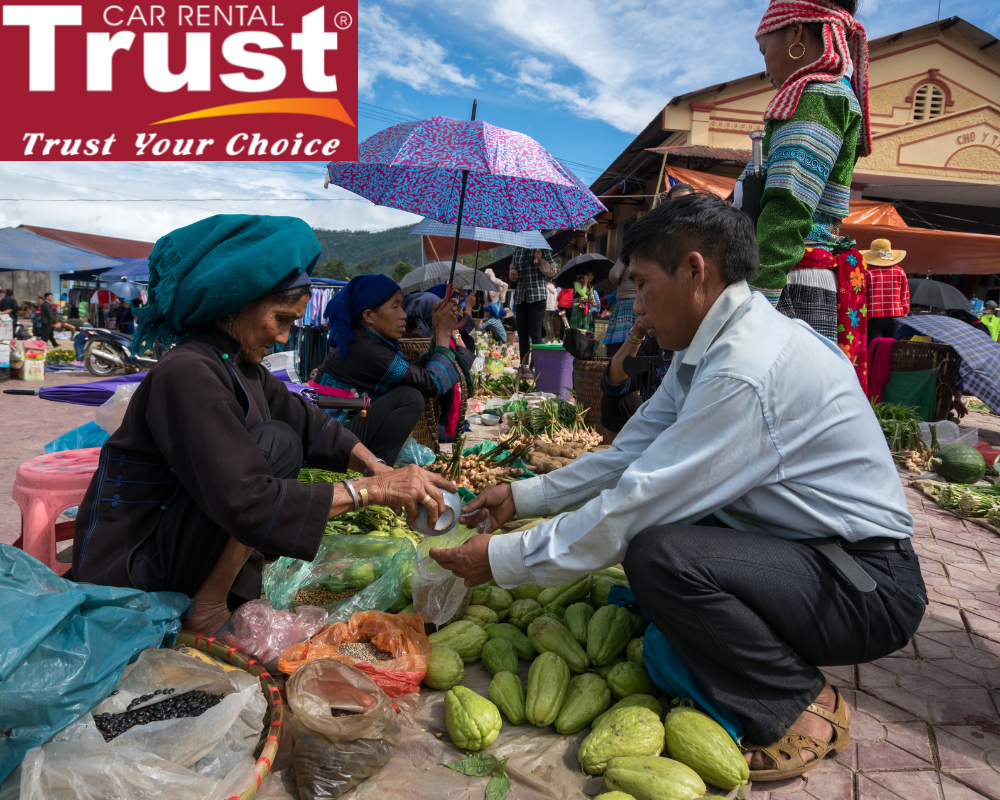 Coming to Ta Phin village, visitors will be impressed by the image of Hmong and Red Dao women in charming and colorful costumes. They are friendly people, always ready to teach you how to weave. The products they make are bold in the mountains and forests of the village. In addition, you can visit Ta Phin brocade weaving village, where you can buy products as gifts such as bags, backpacks, wallets, towels, robes... or unique silver jewelry such as bracelets, rings, necklaces.
Dao herbal bath
Ta Phin is home to 90% of the Red Dao people in Vietnam, which is famous for the natural herbal bathing of the Dao. Dao people use more than 10 types of leaves, sometimes up to 120 different types to create bath water. Bathing leaves is said to be good for health, to help relieve pain, and to restore health quickly.
Explore Ta Phin Cave
About 1 km north of Ta Phin Commune People's Committee, at the foot of Hoang Lien Son mountain is Ta Phin cave. Ta Phin cave is about 5m high, 3m wide, with a path leading down to the cave. About 30 meters underground, visitors will encounter a small cave. Inside the cave, there are many sparkling stalactites with different shapes such as the statue of a mother holding her child, a fairy or a giant tray of rice sticks. Especially deep inside the cave, there is a strange stone slab shaped like a chicken's foot and a horse's foot.
Visiting Ta Phin Monastery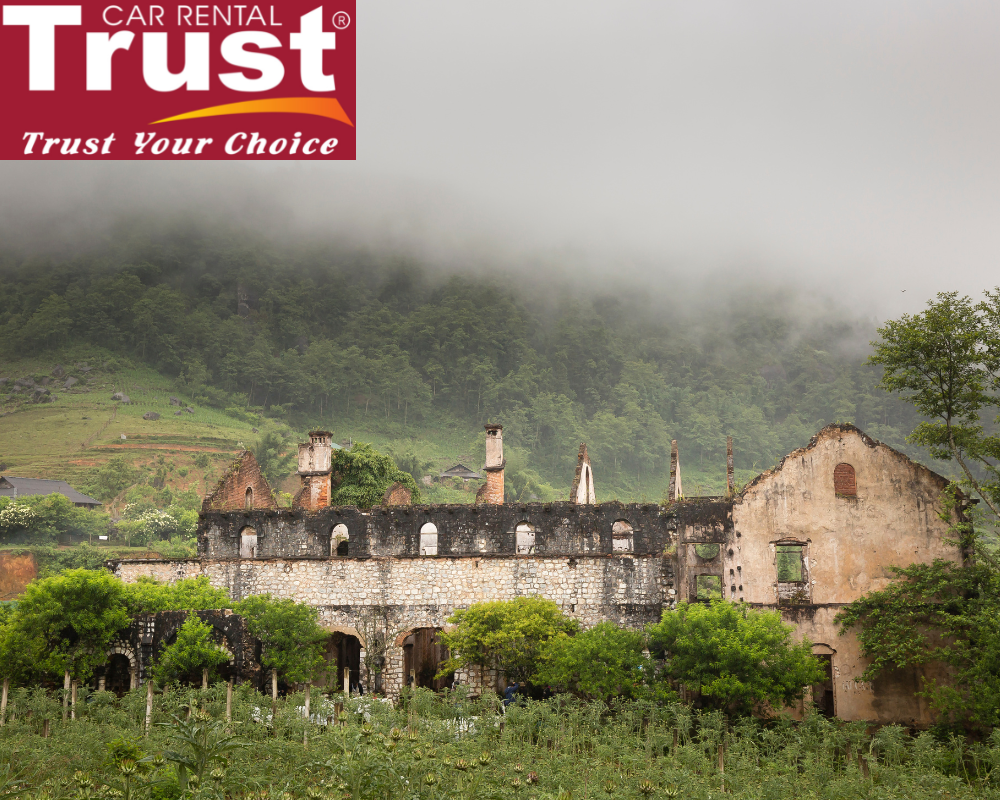 Ta Phin Monastery was built in 1942 in Ta Phin village. This was the home of Catholic nuns for many years before moving to Hanoi in 1945. The monastery has been abandoned ever since, but the walls and pillars still exist, making this place become the place to be. hot check-in points with young people. Many visitors are attracted by the ancient architecture, the quiet space of the monastery.
Cloud bridge sign up
Another tourist attraction in Ta Phin is Cau May, a special suspension bridge spanning Muong Hoa stream. This bridge is made of rattan ropes, so it is called Sapa Cloud Bridge. Cloud means 'May' in Vietnamese. Another word for May is Clouds, because on thick foggy days when crossing the bridge, people will feel like walking on clouds.
Where to stay in Ta Phin?
To get a good understanding of daily and local life, visitors should walk into the village, stay with a local family in the village, try their local and traditional dishes cooked by the locals. Staying at a homestay also helps you get the best photos, enjoy the fresh air amidst the fresh and large space… Here are some suggested places if you want to stay overnight in Ta Phin.
Sapa Heavenly Homestay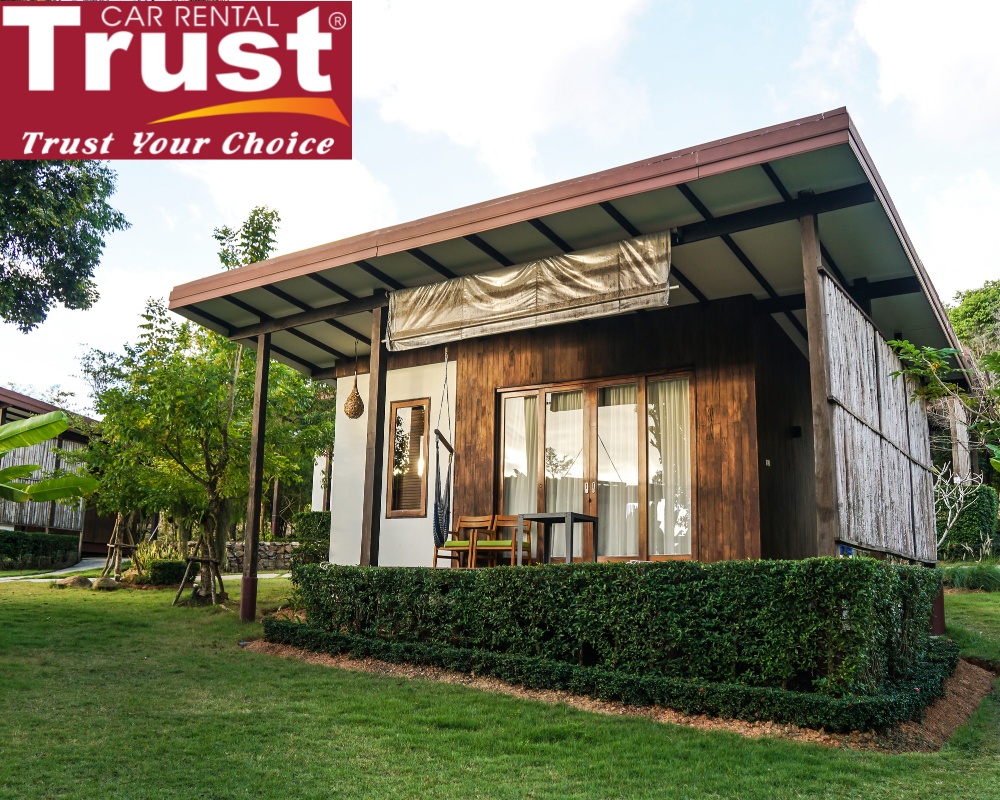 Sapa Heavenly Homestay gives you the chance to stay in the middle of a rural village in Northern Vietnam, surrounded by beautiful fields and interesting local culture. Staying at a homestay, tourists will be provided with fresh local food, interact with the local community, including teaching English to children in the village, farming with local people.
Ta Phin rock garden ecological area
Surrounded by lush greenery, Ta Phin Stone Garden Ecological offers peaceful and comfortable accommodation with wooden floors, clothes racks, mosquito nets and balconies with mountain views. The property has shared toilets and bathrooms, and offers bicycle rental and shuttle services at an extra charge.
Finally Thought
You just came across our detailed article on Ta Phin villageVietnam and the route you can enjoy the trip. If you really want to enjoy it, book now the tour package of Viet Trust Car Rental, which will give you a complete trip from North to South with just one overnight train. Let's explore the colorful Vietnam with us!
If you liked this article, please share it!
The road from Sapa town to the village is full of peach and plum trees, always welcoming you to visit this beautiful place. Before you get a chance to go there, find out more information about the village in this article by Viet Nam Trust Car Rental
Written : admin