Mekong Delta comprises
12 provinces (An Giang, Bac Lieu, Ben Tre, Ca Mau, Dong Thap, Hau Giang, Kien Giang, Long An, Soc Trang, Tien Giang, Tra Vinh, Vinh Long) and 1 central city (Can Tho), each destination with its own appeal. A trip to Mekong Delta should include visits to its
numerous fruit orchards and floating markets,
a unique cultural feature of the region.
The orchards are divided by arroyos and connected by delicate bamboo bridge called "Monkey Bridge" or "Cau Khi". Boating and biking are greatest ways to get in touch deeply with local culture. Also, do some home-stay tourism if you have time to engage in local way of life that is truly fun and authentically Vietnamese experience.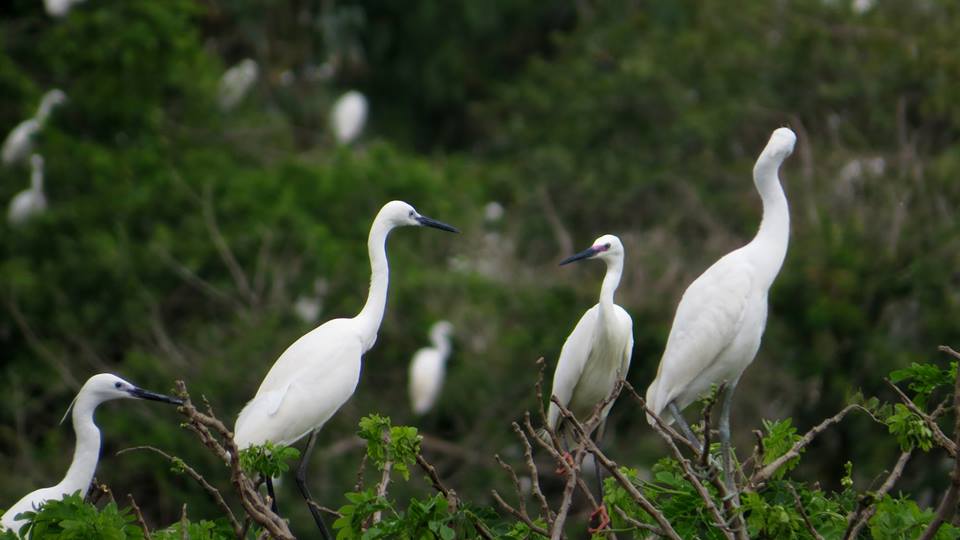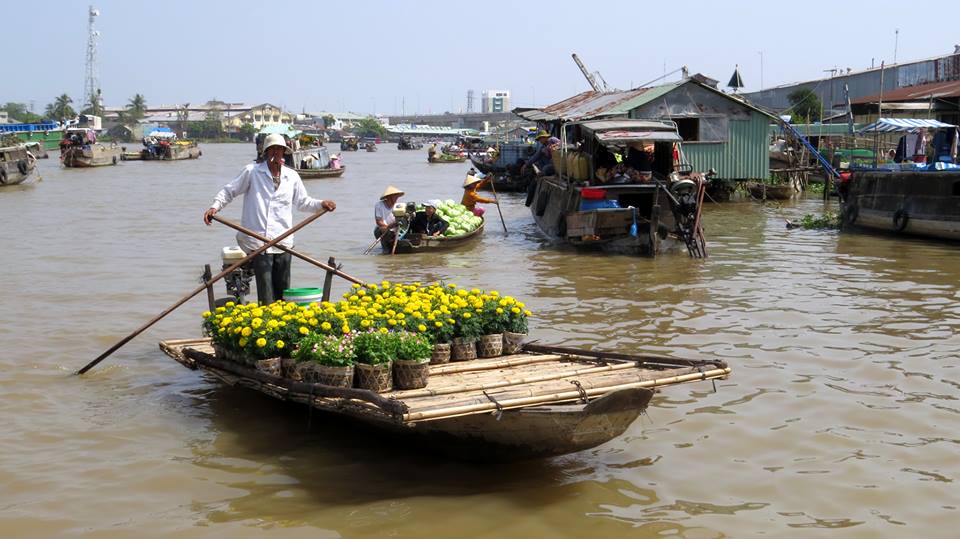 Best time to visit The Mekong Delta reveals its best during dry months from December to May when the sky is crystal clear, the land is lush and the water is calm. From June to September, it may be hot and humid but the greatest variety of tropical fruit is available only in these months. During October and November, occasional flooding is expected, especially in remote areas around Dong Thap and Tra Vinh, so stay informed of regional weather forecast ahead of your trip if you are travelling in these months.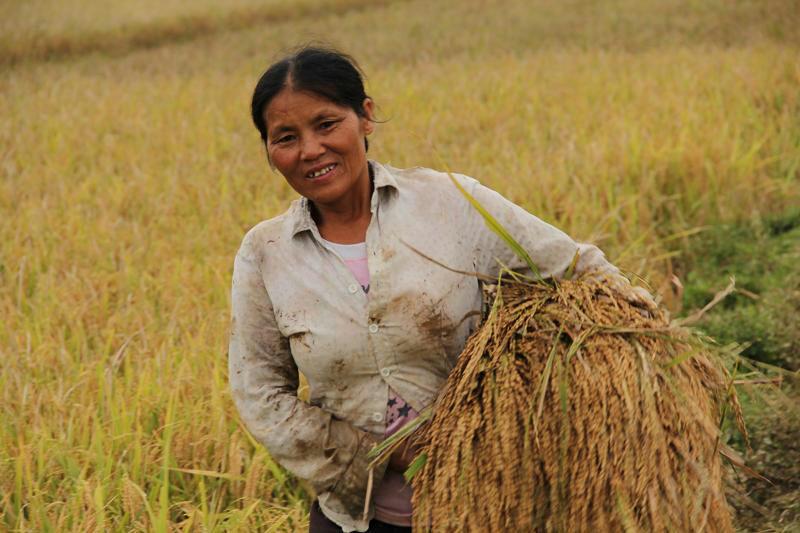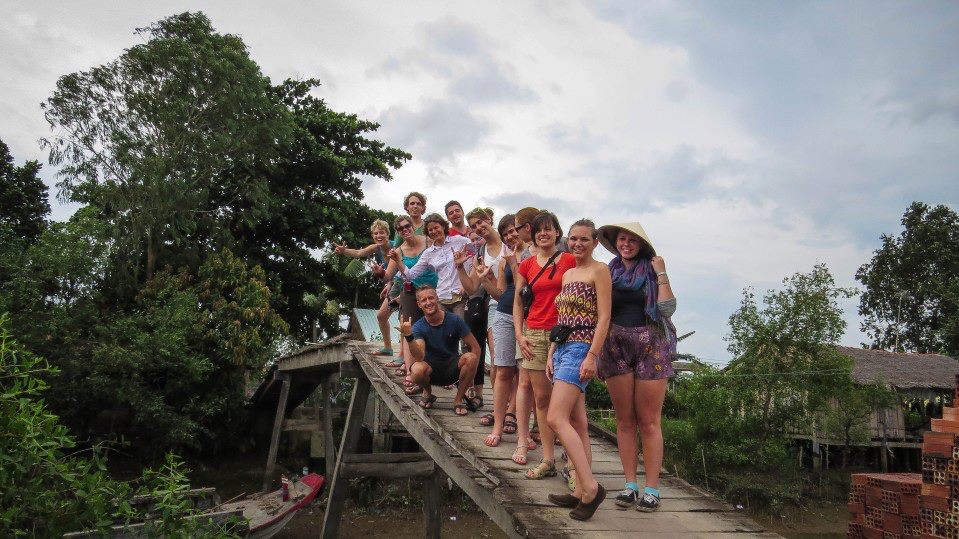 Doing a homestay in Mekong Delta is absolutely enjoyable and memorable. You may share joys and maybe hardship with local hosts. Homestays and so-called homestays are mushrooming in the region, especially in Can Tho, Ben Tre and Vinh Long. Some were very large, beautifully constructed in Vietnamese traditional style, some just very basic, built on wooden stilts.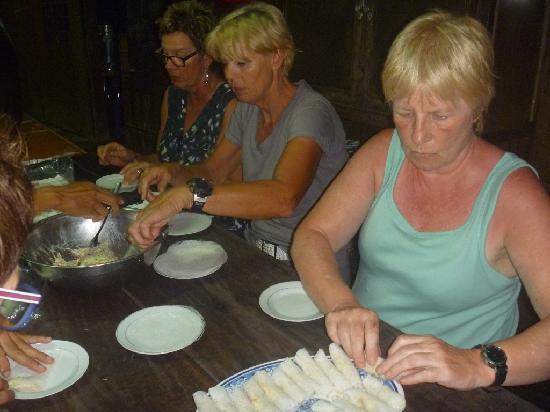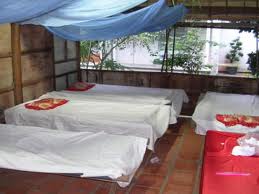 One of the biggest advantages of homestay travel is that you can explore Mekong Delta in depth and soak in its laid back yet wonderful life. You will walk on gravel track and dirt path, ride a oxen cart or row a sampan to visit villages, catch fish in pond by hand and prepare a typical Mekong Delta meal with grilled elephant ear fish, spring rolls, sour soup and caramelized pork. You will also experience the daily life activities and rhythms in rural Vietnam: children cycle excitedly around, dogs laze in the heat, chickens scratch soil for food and people swing in hammocks while humming a folk song, all will capture your heart and remain in your memory for long.