Top 30 Amazing Things To Do In Sapa
Monday, 31/10/2022, 11:56 GMT+7
Sapa is one of the most famous places in the North of Vietnam. Visitors often come to Sapa in autumn and winter to relax and have more fun. Previously, Sapa was not interested by many tourism units, so it still has wild beauty, few amusement parks as well as beautiful scenery to visit.
However, in the past 2-3 years, Sapa has been loved and appreciated by many tourists. Among the famous tourist destinations in the North of Vietnam, Sapa is undeniably a great choice for travel. Coming to Sapa, you not only experience the fresh air, peaceful life but also experience many wonderful things here. Top 30 things to do in Sapa below will definitely help you have a perfect trip.
Top 30 Amazing Things To Do In Sapa 2022 - Best Price Travel
1. Admire the terraced fields
Rice terraces in Sapa are one of the most amazing things to see here, it is the main reason why so many tourists come to Sapa. The terraced fields in Sapa were voted by the American magazine Travel and Leisure as one of the 7 most beautiful and impressive fields in Asia and the world.
Terraced fields in Sapa are mountain slopes that follow each other from the foot to the top of the mountain. The terraces are like a picture, the color changes with the seasons. It looks like a mirror in April and May when locals water the fields. The color turns green in June and July when the rice is fully grown. In September, October, the rice is ripe and the terraced fields are a golden color.
2. Visit hill tribe villages
Maybe you don't know? There are many ethnic villages on the hill in Sapa that you can visit such as Ta Van village, Cat Cat village, Ta Phin village, Lao Chai village, Sin Chai village, Y Linh Ho village, Ho village... Each village have a unique life with diverse cultures. These villages are located in different areas of Sapa and possess unique and unspoiled beauty.
Coming here, you can also see ethnic minority girls/boys working in some villages, and beautiful scenery in each village. The people in these hill tribe villages play a very important role in the culture and specialties of Sapa, making Sapa more and more known and visited by tourists.
Visiting the villages of Sapa, staying overnight at their homestay and experiencing the activities here like a local can be one of the most enjoyable things in your trip to Sapa.
3. Take a selfie at Sapa Glass Bridge
Sapa Glass Bridge is another tourist attraction in Sapa. The bridge is located at O ​​Quy Ho pass, only about 17km from the center of Sapa town. The bridge is only 60m long, 5m wide but at an altitude of more than 2000m above sea level. From the bridge, you can see the panorama of Sapa 360o. A lot of people, especially young people come here to take selfies.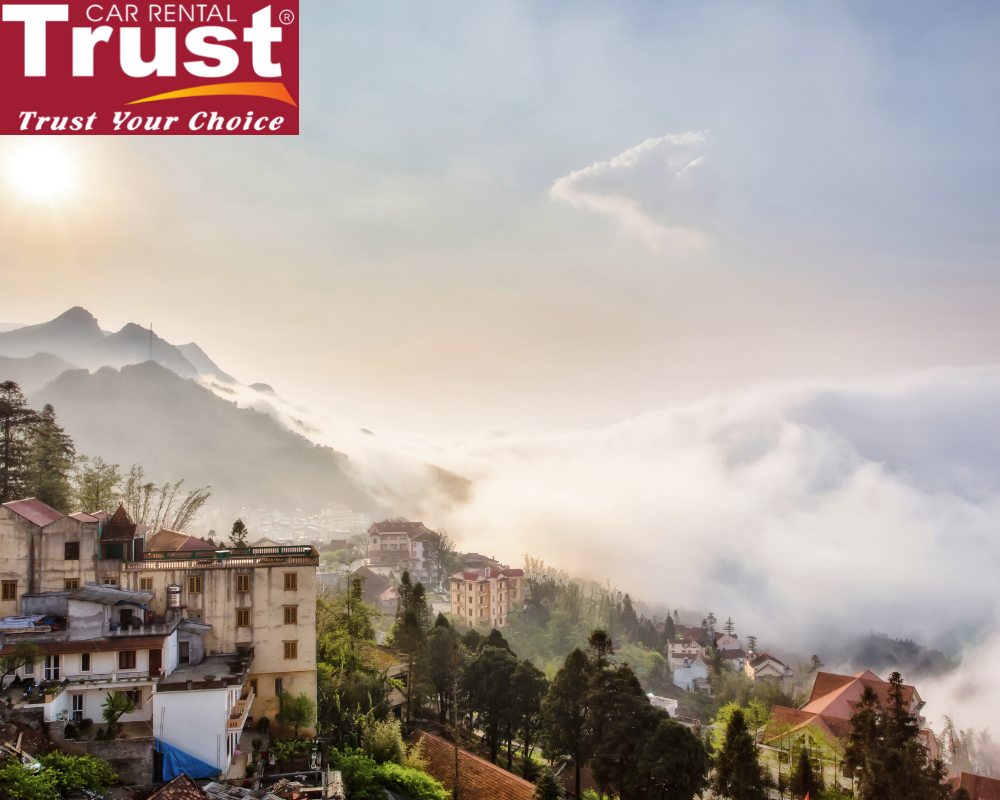 It can be a bit scary when you touch the bridge for the first time. However, once you get used to it, you will find it very interesting. October to December is the best time to visit this bridge if you want to hunt clouds. You will feel like diving in the clouds seen on this bridge.
4. Conquering Fansipan Peak
Conquering the roof of Indochina is what many tourists wish for when coming to Sapa. Fansipan peak has an altitude of more than 3000m and is the highest mountain in Indochina. There are 2 ways to conquer Fansipan, you can climb to the top of Fansipan in the traditional way or take the cable car.
If you choose the traditional way, you have to prepare mentally to overcome difficulties and obstacles on the way because you will become a real climber. The second way to conquer Fansipan peak is to take the cable car from the foot of the mountain to the back of the mountain.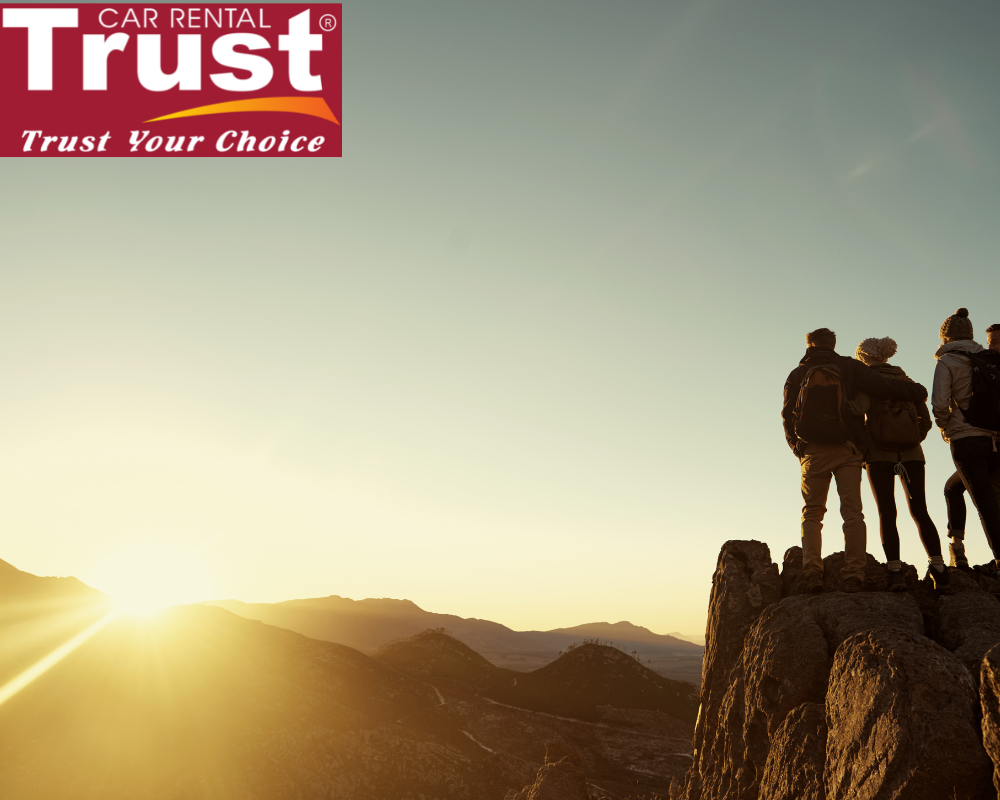 After that, you can climb to the top of Fansipan through the road of more than 1,000 steps that have been safely built. This path is suitable for middle-aged people as well as families with young children. The scenery of Sapa will appear before your eyes when you stand on the top of the mountain. This is considered one of the most beautiful scenes in Vietnam.
5. Hiking through the forest
One of the best ways to explore Sapa is on foot. It is cheap but gives you the best experience with Sapa. On the trip, you can explore the nature as well as the majestic beauty of green fields, mountains and waterfalls. You can walk up Ham Rong mountain, only about 3 km from the center of Sa Pa town or choose Fansipan peak about 3,143m high above sea level.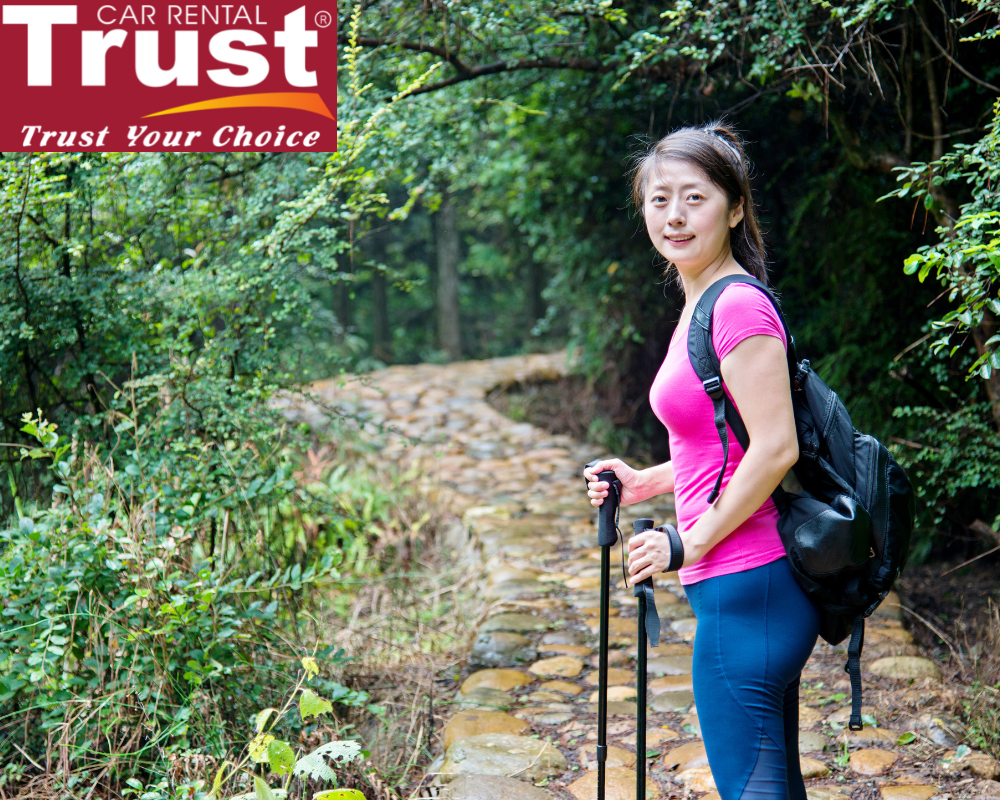 However, the most popular trekking places are the locals such as Y Linh Ho village, Ta Van village, Sin Chai village. Trekking distances vary from 10 to 20 km or more. Some people will stay overnight in homestays in these localities to discover the unique cultural features of the ethnic minorities here.
6. Take a bike ride
If you don't feel like walking, but still enjoy seeing hill tribe villages, join a cycling tour of these local villages. Lao Chai village, Sin Chai village and Ta Phin village are the most visited villages by cyclists in Sapa.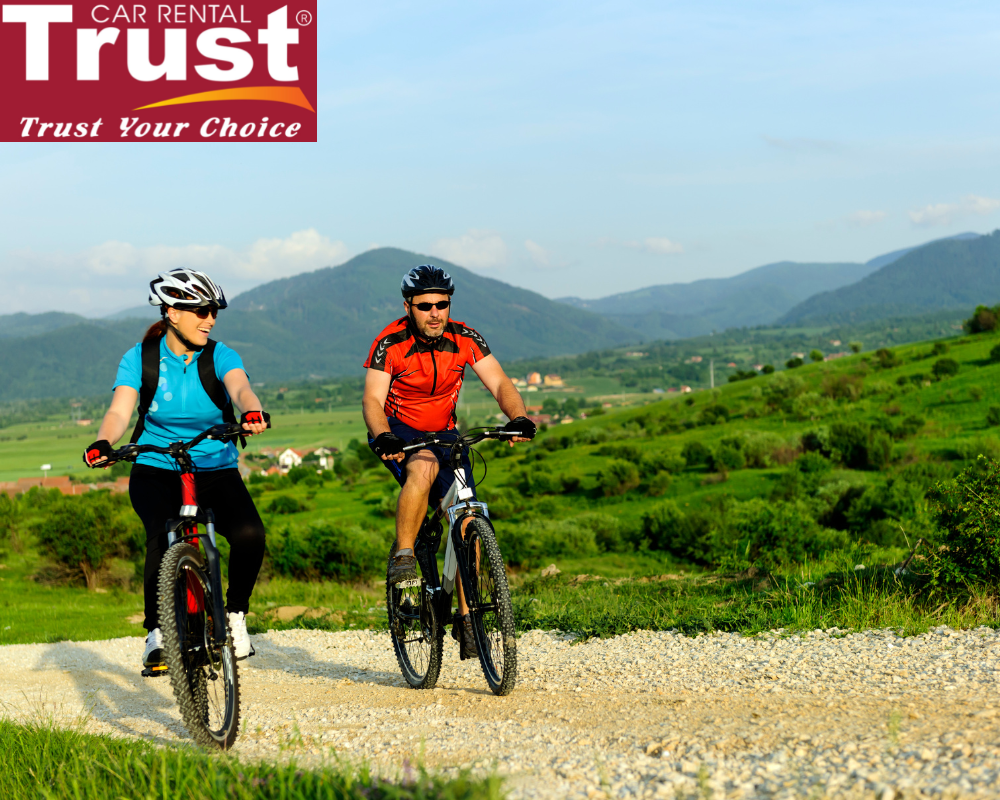 The road here is not too difficult to cycle and you can enjoy the fresh air, and the simple peace of Sapa. Cycling to these villages, visitors will pass terraced fields, waterfalls, majestic mountains, see the customs and cultural beauty of the mountainous ethnic minorities. It is best to avoid the rainy season from September to April next year because the road can be slippery and sometimes landslides occur.
7. Try riding a motorbike
If you don't have much time to go to Sapa and want to keep fit for other beautiful places of Vietnam, try riding a motorbike. If you are confident with your riding ability, you can ride a bike on your own.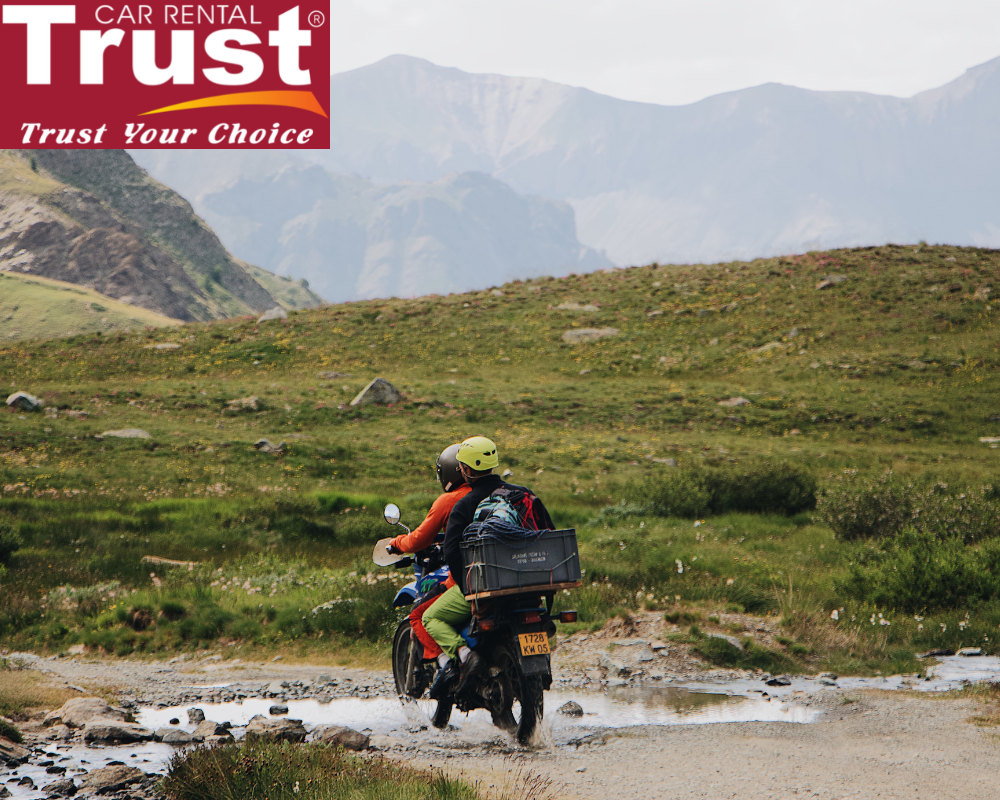 However, the road in Sapa is not easy, you may need a driver, who has a lot of experience driving on difficult mountain roads. Sitting back on the bike, you will be relaxed and enjoy the beautiful scenery around Sapa.
On the way, you can stop at some points to take pictures, chat with local people, take beautiful pictures of ethnic minority villages. One thing to note if you are driving a motorbike by yourself, double check your brakes, horn & gas before driving.
8. Drink a cup of coffee
A lot of walking, cycling or cycling in Sapa can make you tired, so why not stop at some coffee shops in Sapa and enjoy a hot cup of coffee? Coffee is a world famous drink in Sapa, the weather in Sapa is the lowest compared to any other region of Vietnam.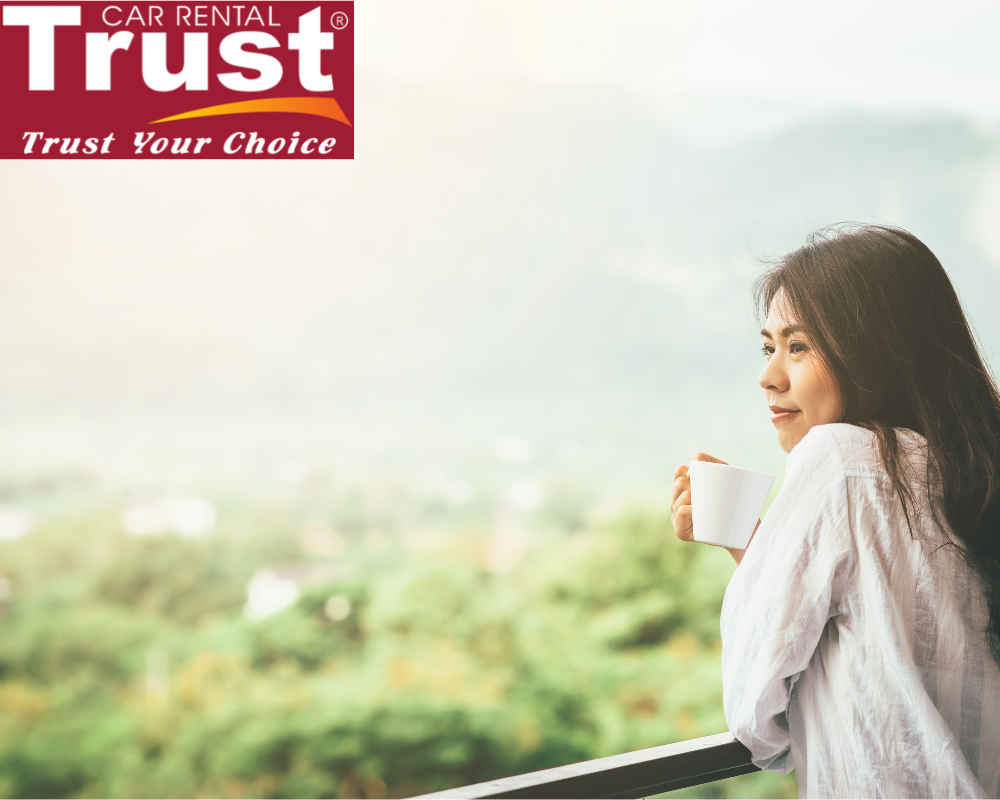 Drinking coffee in the cold weather in Sapa is something you should never ignore. Café in the Clouds, Nature View and Sapa O'Chau Café are among the best coffee shops in Sapa. Most of the cafes in Sapa overlook the beautiful mountain terraced rice fields where you can get the best selfies.
9. Cloud hunting
Does Sapa have any special activities that other cities do not have? A lot of people come to Sapa to hunt for clouds, something that no other city in Vietnam has. The feeling of standing on top of a mountain, embracing the sky and clouds, enjoying a sea of ​​clouds is indescribable, a magical experience.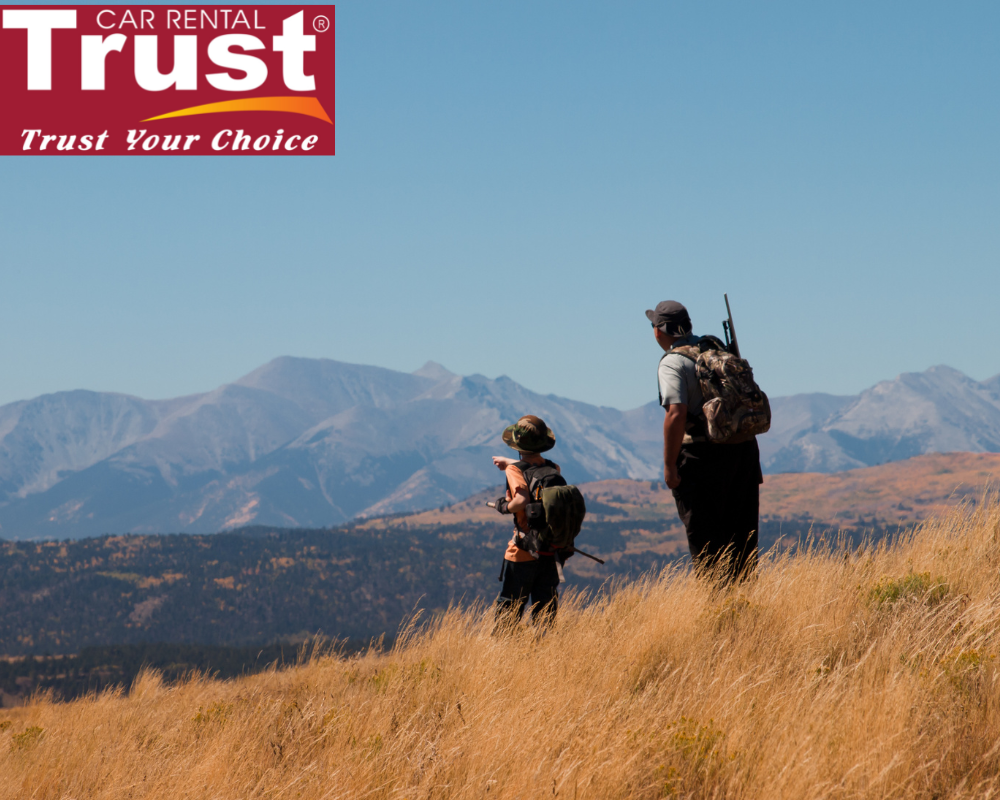 Not only can you watch the sea of ​​clouds, admire the falling clouds, but you can also touch and feel the clouds rolling through your hair. The most ideal time to hunt clouds is in the spring when the weather is quite cool, sunny, can see more clouds than any other season. Fansipan peak, Y Ty commune, Ham Rong mountain are the most beautiful places to hunt clouds in Sapa.
10. Wander around town
Many tourists come to Sapa to walk to hidden villages or Fansipan peak but forget about Sapa town, which is a mistake. No need to go all the way, you can still see many beautiful natural sights in Sapa town such as Ham Rong mountain, Silver waterfall, cloud bridge, bamboo forest, Ta Phin cave. Sapa has changed a lot since it was identified in 1901. Separate wooden mansions and villas along with old and new villas with red tile roofs have given Sapa a new look.
Wandering around this town, tourists can enjoy the colorful flowers. When you come to the local market, you can find rare specialties of Sapa town such as forest products, handicrafts, smoked meat, 'tang co', 'cabbage', san lung wine, corn wine. or fresh temperate vegetables such as cabbage, chayote, precious medicinal herbs, fruit trees, etc.
11. Eat grilled food
You may not know that Sapa has many of the best grilled dishes in Vietnam because the locals use a lot of special local spices and seasonings. Sapa people grill many different types of food, from the simplest dishes such as potatoes, cassava, eggs, chicken wings… to more complex dishes such as beef rolls with water spinach, stream fish, lam rice… And the most delicious BBQ dishes you. Should try in Sapa are pork rolls with beef, grilled bamboo rice with bamboo tube, grilled mountain corn, grilled spiced pork, grilled chicken legs, grilled eggs.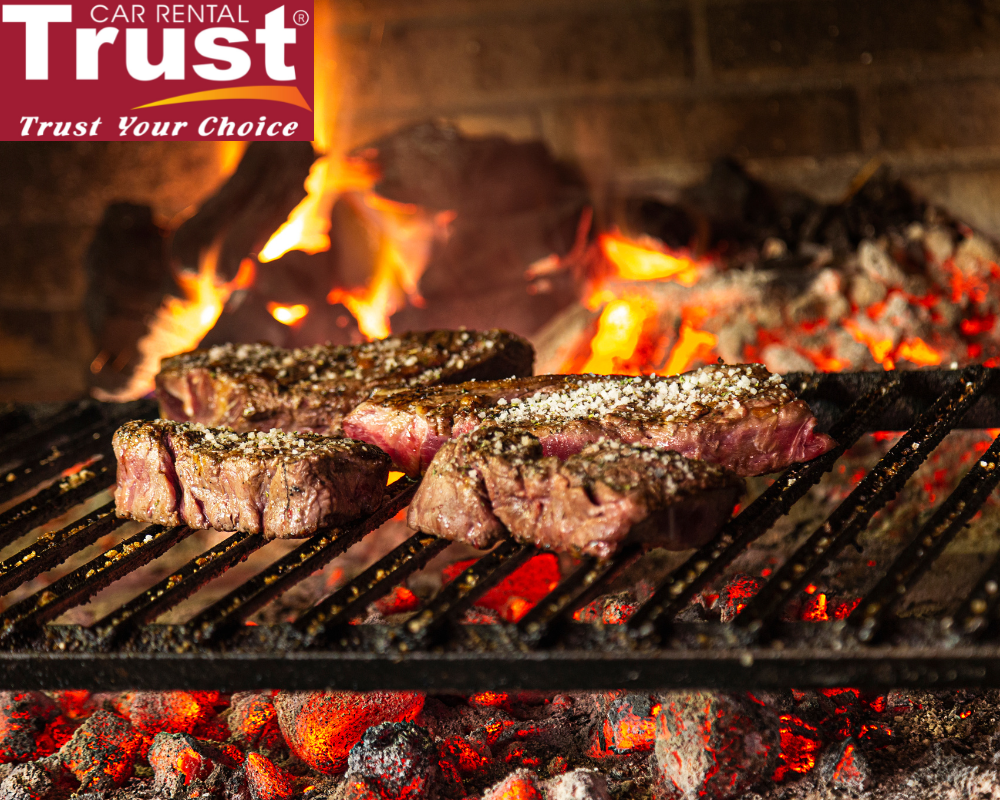 Eating a plate of hot barbecue with the local drink of San Lung wine in the chilly weather of Sapa can become the best moment of your Sapa trip. You can find some barbecue shops on Cau May Street, in front of the old church, in the residential markets, or the famous Silver Waterfall.
12. Try Sapa mountain climbing train
The Sapa mountain train has been in operation since March 2018. The train departs from the MGallery hotel in Sapa and ends at the cable car station to the top of Fansipan, the Sapa mountain railway is the longest funicular. country.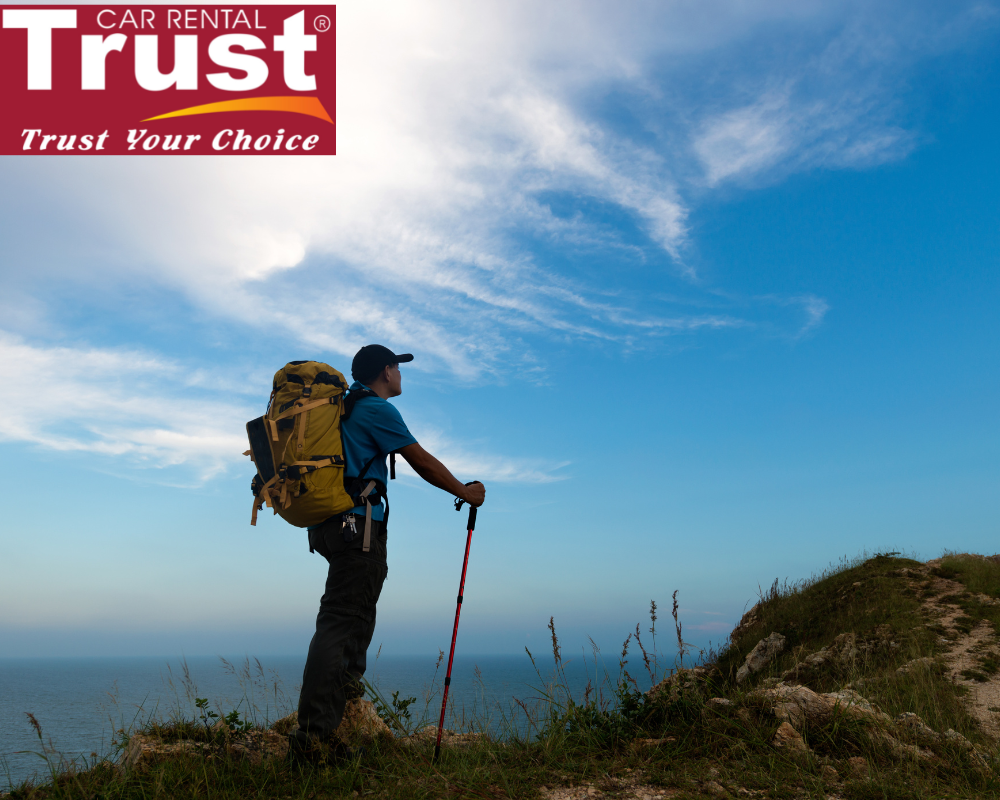 It helps to shorten the time from Sapa town to Fansipan peak cable car station. With only four to six minutes on the train, you will be able to see the fascinating Sapa, the Muong Hoa valley stretching below, full of mountains and forests with immense rice fields, and the sky blue by a cloud. thick white.
The train stops for a minute at several scenic spots, where tourists have the opportunity to take pictures before moving through tunnels and viaducts on their way to the cable car station. The trains run from 6:30 a.m. to 6:30 p.m. daily and have a capacity of 200 passengers, departing approximately every 6 minutes.
13. Shopping at Sapa tribal market
Having fun and eating alone is not enough to have a memorable trip. If you come to Sapa without exploring the Tribal Market, you will really regret it. There are many tribal markets that you can refer to in Sapa.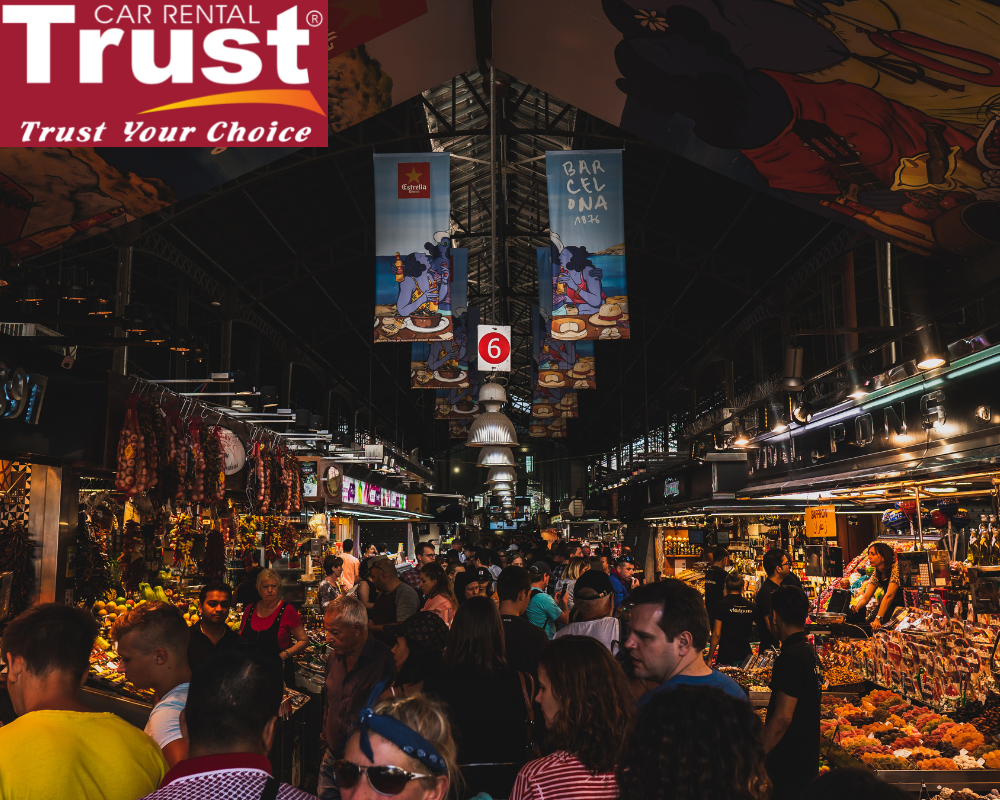 You can shop for everything at the tribal markets. Not only shopping but you can also explore a lot of local culture here. The tribal market is truly one of the best experiences for visitors. Usually, it will be open from 6pm to 11pm. So, pay attention to the tribal markets early, feel free to explore the activities there.
14. Explore waterfalls
Not only famous for the highest mountain in Indochina - Fansipan, Sapa also attracts tourists by majestic natural waterfalls. Some waterfalls that you should not miss when traveling to Sapa are Silver Waterfall and Love Waterfall. The two waterfalls are about 12km from the town center and we can easily get there by the road from Sapa to Lai Chau. These natural waterfalls have been around for a long time. Clean and cool water.
Coming here, you will also be told legendary stories about Love Waterfall by locals - Where the 17th fairy of the emperor met a woodcutter. If you have the opportunity to travel to Sapa, remember to visit the famous waterfalls of Sapa and save the best photos!
15. Taste Thang Co Hot Pot (Horse Meat Hotpot)
Thang Co hot pot is a traditional dish of the H'Mong people in the mountains of Ha Giang. In the past, the indigenous people made this dish from an entire horse and did not throw anything away. Then they put beef in the dish making this a unique dish. The way the locals make the dish is very simple. They wash the meat and offal of animals, marinate them with spices, and then put them in a pot of broth with horse bones, organs, blood, etc.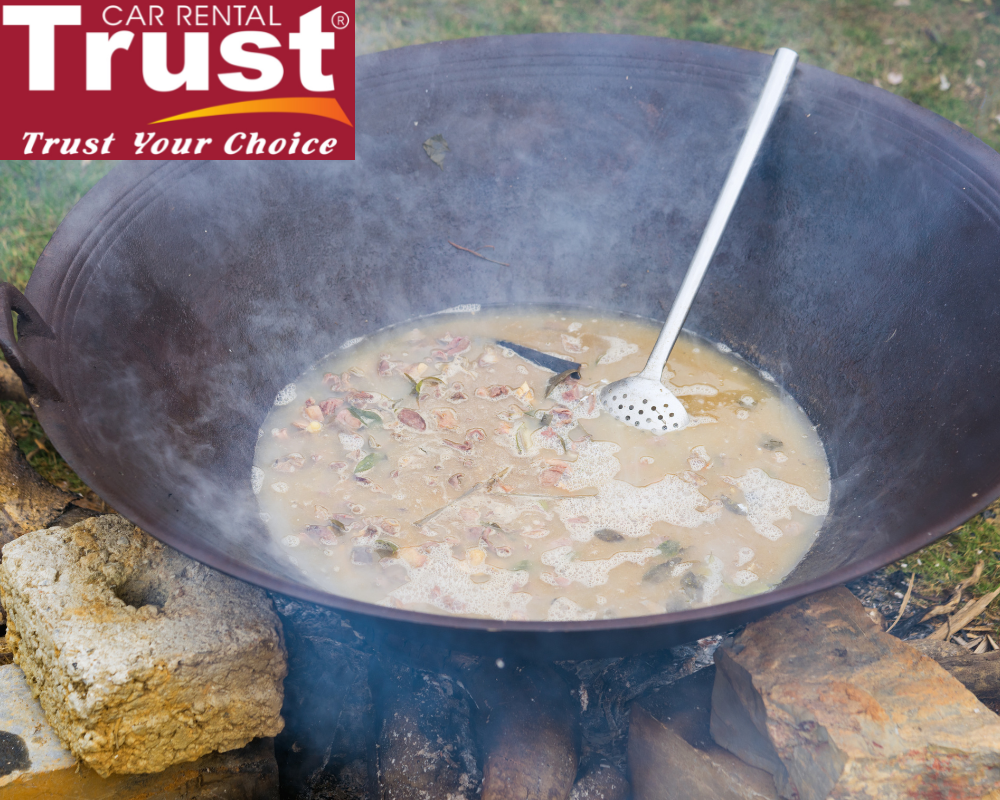 To make this dish more delicious, about 12 different traditional spices of ethnic minorities such as ginger, cardamom, tangerine peel, lemon leaves are also added. All ingredients are simmered for many hours to create Thang Co you can find the best Thang Co in Bac Ha, Muong Khuong, Sa Pa - Lao Cai.
17. Visit Sapa love market
Sapa love market takes place on Saturday night. This is the place where young people in Sapa find a life partner. Every Saturday, young Red Dao people come to Sapa to play and sing, attracting the opposite sex. The girls wear colorful costumes and silver ornaments, hanging small bells on their costumes. They look for boys wearing traditional clothes of the same color. They stand in groups, singing and dancing their traditional dances during the day. When night comes, the girl sings songs in the dark. Then the boy finds them and if they match, they disappear into the forest for three days. Some of them got married later. The interesting thing is that the market is not for trading but for dating and expressing love.
18. Buy local handicrafts
When visiting Sapa, don't forget to bring home some local crafts. It can be hats, traditional jewelry, necklaces, bracelets… You can easily find them everywhere in Sapa. Children from 5 years old to women with children make their own products, walk long distances to tourist attractions and sell their products. It can be very cheap, as little as $1 per product, but some will demand more than you need to pay. Therefore, do not forget to reduce the price by about 20-50%. Silver jewelry such as necklaces, silver bracelets, or brocades such as scarves, bags, blankets, embroidered coats and woven dresses are the top things to buy in Sapa.
19. Drink local wine
You may not know that the men in Sapa are not as industrious as women and they seem to prefer spending most of their time drinking or sleeping. The reason is that the wine in Sapa is very attractive to them. Therefore, try drinking local wine when you are here. Only once, you will not get addicted to them. San Lung wine is the most popular wine in Sapa. It is made from the water stream, rice and herbs is a specialty of the Red Dao in Sapa.
This kind of wine is believed to relieve pain, prevent cold, flu, blood circulating, and help people remove the coolness, the sadness of poverty. Other delicious wines in Sapa are corn wine in Bac Ha or tao Meo in Sapa town.
20. Join a cooking class
A lot of people skip the cooking class in Sapa, which is a regret. Joining cooking class in Sapa, you will be able to taste the unique and well-preserved cuisine of the ethnic group of the area, learn the best dishes from local people here such as smoked buffalo with local pickled vegetables, traditional homemade tofu served, chicken with wild ginger, ash baked trout wrapped in banana leaf, traditional H' mong style black pudding, and much more.
The way of cooking is simple, the seasonings are basic with garlic, ginger, lemongrass, and chile, but the dishes are tasty. Tofu is simply boiled but tastes really good. Buffalo is eaten on special occasions such as weddings or funerals or gatherings, but you can try on the cooking class. Blood sausage is something weird, but you feel it tasty if you can stand it.
21. Homestay experience
Staying at a homestay run by a local family in Sapa is definitely one of the best things to do in Sapa. This experience will give you a refreshing change from a regular and boring hotel. You will be close to nature, immersed in the local culture. While staying at a homestay in Sapa, you will be able to help host families with the farm work, learn how to cook their specialty dishes, and donate a small amount of money, but it means a lot to them. with them.
22. Visit the night market
Many people may think that Sapa at night is so peaceful, quiet and everything falls into their sleep. However, it is not true. Sapa is more beautiful and charming at night. Ethnic minorities from all the tribes of Sapa come to the night market at the stone Catholic church to buy and sell, exchange goods, and communicate with each other. At this market, many things are sold from souvenirs, honey, rice wine, vegetables, bath medicine of the Red Dao, candle wax, oil, cardamom.
The market is also a place where you can enjoy the best of Sapa's food, most of which are grilled or roasted. Meat, beef, fish, grilled or grilled vegetables are great specialties you should try when going to the night market in Sapa.
23. Take a sewing class H 'mong
The Mong group in Sapa is known for sewing and weaving. Their weaving technique is very unique and famous, so learning how to sew and make products at the Hmong sewing class is highly recommended. You can go to Indigo Cat where the class takes place. An experienced local H'Mong will guide you on how to sew step by step from picking the leaves, putting them in the bin, taking them out, adding lime powder to the finished product.
24. Visit O Quy Ho Pass
O Quy Ho Pass is a place you should never miss if you like adventure on the challenging roads of Vietnam. It is among the 5 most dangerous passes in the Northwest of Vietnam, next to Ma Pi Leng in Ha Giang province, Khau Pha in Yen Bai, Pha Din between Son La, Dien Bien province and Ngoan Muc pass in Ninh Thuan.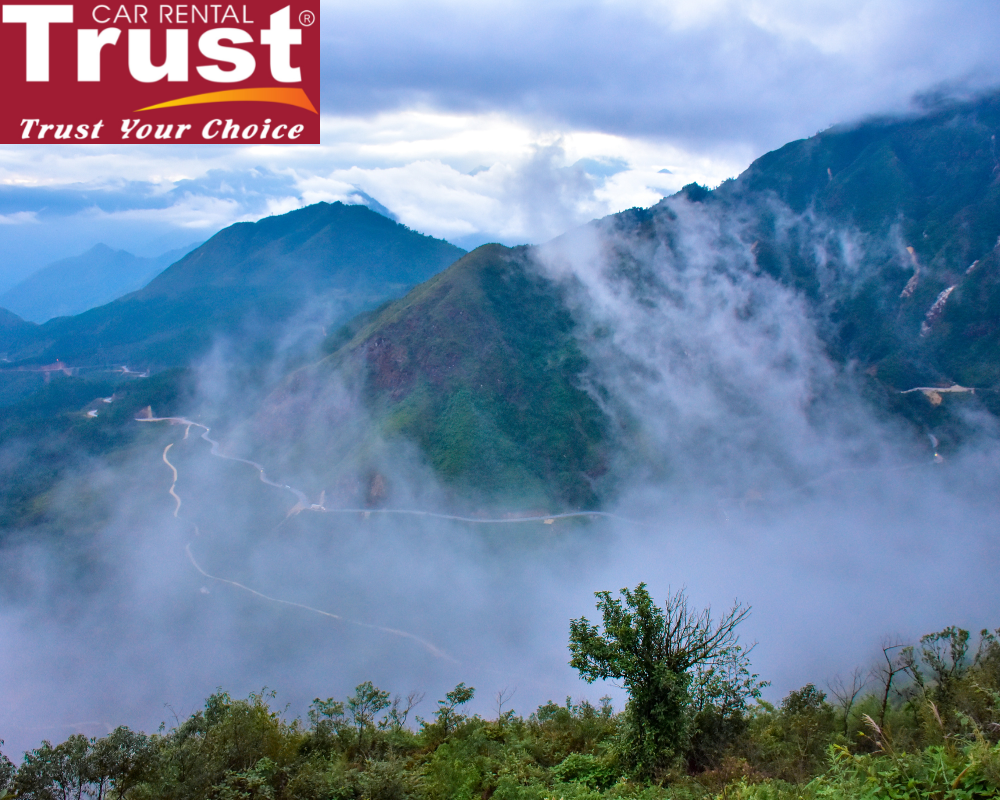 T
he pass is 50 km long, the top of the pass is at an altitude of nearly 2,000 m. It is really a challenge for long-distance drivers, as the road can be very treacherous with dangerous turns.
However, the feeling when you stand on the top of the pass after so many challenges is amazing. At the top, you can see the view of the horizon, endless sky and endless mountains, looming green fields and endless roads around the mountains. Feel like wild birds in the sky!
The locals speak very good English so it is easy to understand and follow their instructions. If you are looking for a place to buy sewing products then it is the ideal place to shop. Nice product and reasonable price.
25. Enjoy salmon hotpot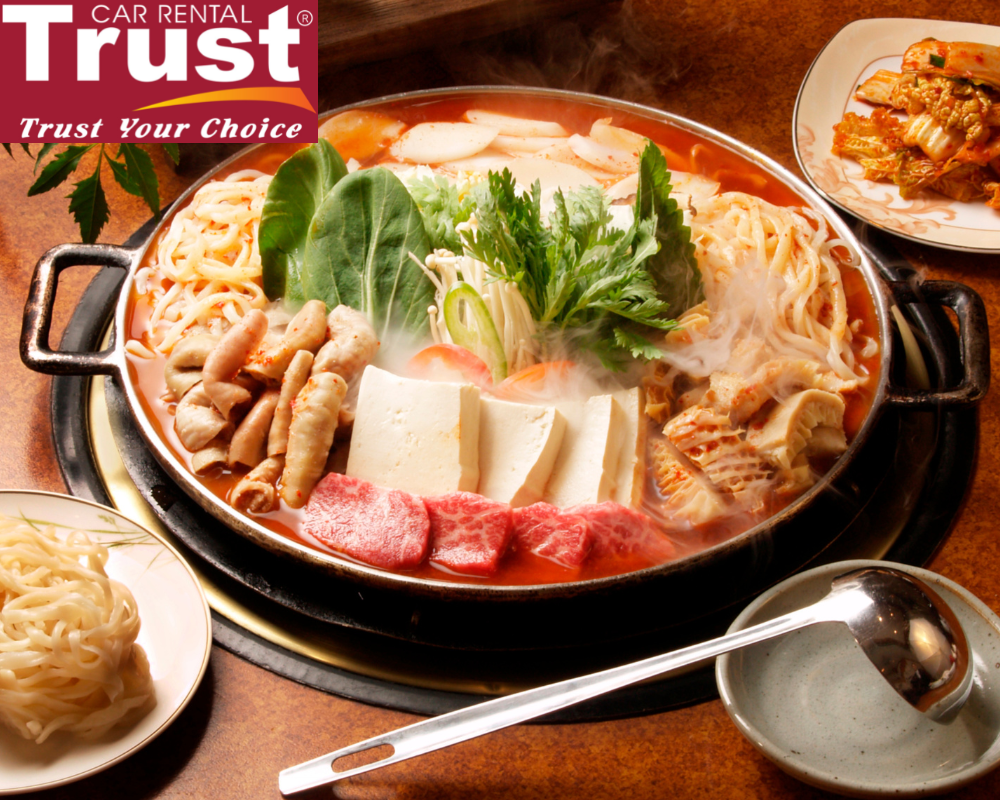 You can eat salmon salad, soup, porridge, smoked, grilled or steamed caviar from salmon, but have you tried salmon hot pot? It is one of the best food in Sapa. Salmon in Sapa is different from salmon in other countries in that the meat is firm, not too fatty. It's great when you can enjoy salmon hot pot in the cold weather of Sapa. This dish is often served with special wild vegetables in Sapa such as watercress or squash buds. Skyview Restaurant and Bar, Song Nhi Sa Pa, Thac Bac is one of the restaurants to enjoy delicious salmon hotpot in Sapa.
26. Have fun at local bars
Surely when coming to Sapa, the northern mountainous region of Vietnam, visitors will not expect too much from bars or clubs. However, there are still some for you to join. The local bars in Sapa are mainly for backpackers who want to find a place to relax at night after a long day of trekking or a place to de-stress, have fun with friends. Most bars in Sapa have live music, good atmosphere and high-end food and drink menus.
You can find both local and international food and drink at these bars. Drinks like Margarita, Mai Tai, Piña colada, Vietnamese beer are delicious and affordable. Some of the best bars in Sapa are The H'mong Sisters, Táu Bar, Sapa Sky View Restaurant & Bar, Bamboo Bar
27. Visiting Ham Rong flower garden
Ham Rong flower garden is a miniature Sapa, where you can see the whole beauty of nature, culture and local people in Sapa. Ham Rong flower garden is the first place in the journey to conquer Ham Rong peak, you will have to go through hundreds of stone steps to get there. Along the way to the garden, you can see thousands of different flowers of Sapa. It is the brilliant colors of azaleas, orchids, roses…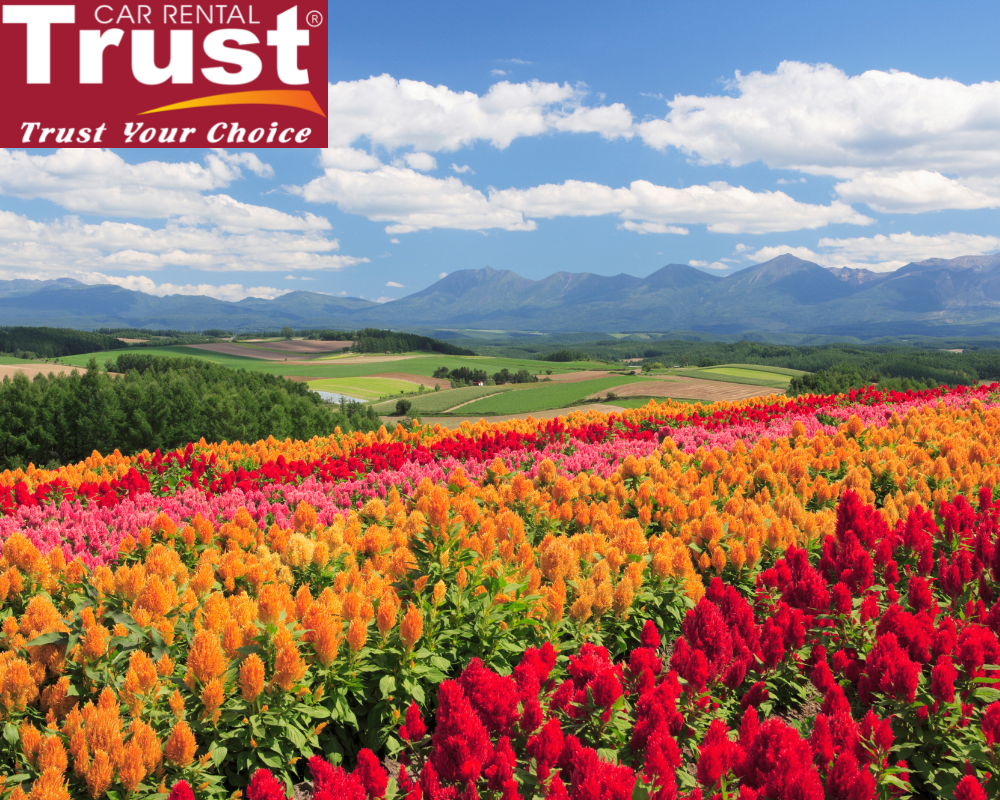 The garden is designed according to the natural terrain of the mountain, there are many strange flowers that you have never seen. Coming to the garden, you will be impressed by the variety of flowers blooming. Coming to the peach garden in spring, you can enjoy the fairy beauty of the old peach garden. This place is the perfect destination for young people and photographers to take the best photos.
28. Relax with foot massage
Sapa attracts visitors with a beautiful trekking route where you can encounter golden rice fields and ethnic people, however, trekking in Sapa can make your feet hurt. After a long day of climbing, there is no better place to relax than a spa. Foot massage service in Sapa is very reasonably priced, starting at 4USD for about 15 minutes of massage. Foot massage is said to have many health benefits, cure joint pain, increase blood circulation, remove toxins in the body through the pores. It's also good for digestion, which helps your body sleep. Dao's Center, Sapa Green Hotel - Green Spa, Eden Massage & Spa are among the best Spas for foot massage.
29. Get a Yoga Therapy
Another fun thing to do in Sapa is get a yoga treatment. Sapa is a peaceful place, the perfect place to practice yoga. You can not only enjoy the cozy atmosphere here in Sapa, but also the breathtaking scenery, friendly locals. Practicing yoga in Sapa in a place with mountain views, green rice terraces and small villages is really cool. If you're looking for a yoga therapy center, try Sapa Clay House - Mountain Retreat, or The Sacred Healing Center. They are among those very rare yoga centers that receive positive reviews from customers.
30. Red Dao herbal bath
Your trip to Sapa will not be complete without at least once taking a herbal bath of the Red Dao people. Herbal baths are said to be good for your skin, bones and joints. Medicines are kept and passed from generation to generation for the Red Dao women in each family. These are honeysuckle, star fruit, fennel, fig leaves, camphor, king pod, apple bar, and Tan Quy.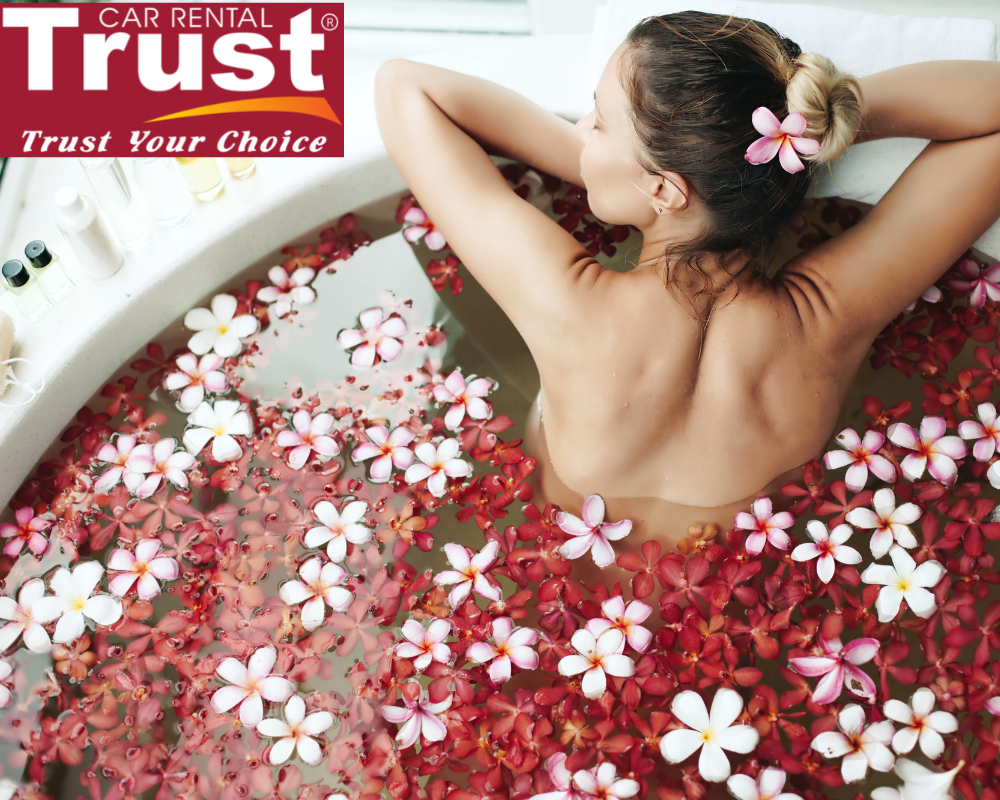 Now, you can easily find a spa center that offers this type of service. Dao's Center Sapa, New Day, Huong Ly Spa is one of the best spas in Sapa offering Red Dao herbal bath service. In these centers there is a small bathroom, with a tub made of latex. Herbal water is poured into the bath, and you can soak in the bath. An interesting thing to do in Sapa that you cannot find in other places.
Finally thought
Sapa is really a wonderful destination. Anyone who has ever visited Sapa wishes to return. Sapa at each time will have different characteristics that are worth experiencing. Therefore, do not hesitate but choose
Vietnam Trust Car Rental
right away to have a Sapa Tour and treat yourself to the most comfortable vacation!
Written : admin