What list of Vietnamese cuisine would be complete without pho? It's almost impossible to walk a block in Vietnam's major cities without bumping into a crowd of hungry patrons slurping noodles at a makeshift pho stand.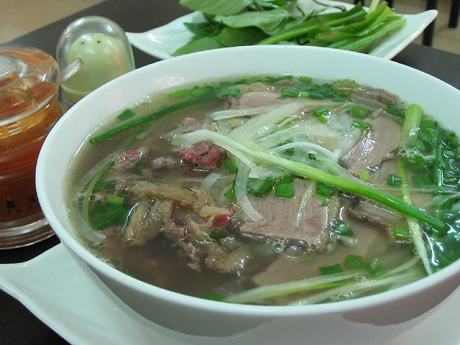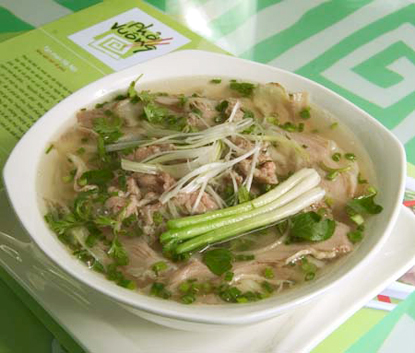 This simple staple consisting of a salty broth, fresh rice noodles, a sprinkling of herbs and chicken or beef, features predominately in the local diet -- and understandably so. It's cheap, tasty, and widely available at all hours.
Just look out for a mass of people on plastic stools -- or try a tried and tested favorite: Pho Thin, 13 Lo Duc, Hai Ba Trung District, Hanoi; +84 43 821 2709
Hanoians consider cha ca to be so exceptional that there is a street in the capital dedicated to these fried morsels of fish.
This namesake alley is home to Cha Ca La Vong, which serves sizzling chunks of fish seasoned with garlic, ginger, turmeric and dill on a hot pan tableside.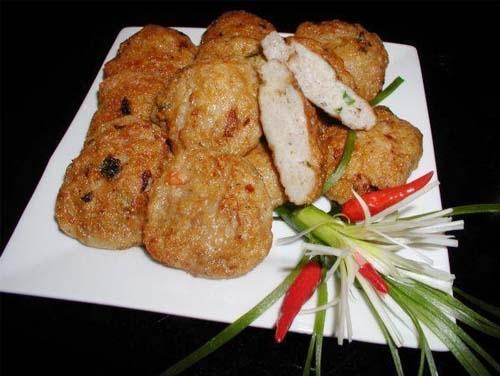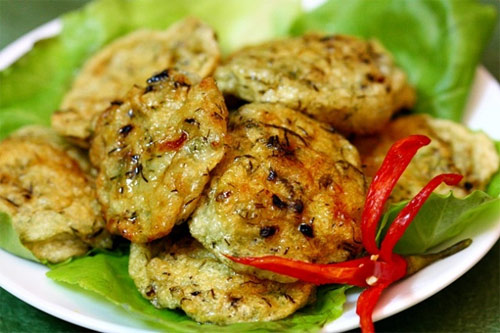 Cha Ca La Vong may be the busiest but the service is a bit gruff and the food overpriced. Instead make your way to Duong Than in Hanoi's Hoan Kiem district, where you'll find plenty of more affordable but just as tasty options
3. Banh xeo
A good banh xeo is a crispy crepe bulging with pork, shrimp, and bean sprouts, plus the garnish of fresh herbs that are characteristic of most authentic Vietnamese dishes.
To enjoy one like a local, cut it into manageable slices, roll it up in rice paper or lettuce leaves and dunk it in whatever special sauce the chef has mixed up for you.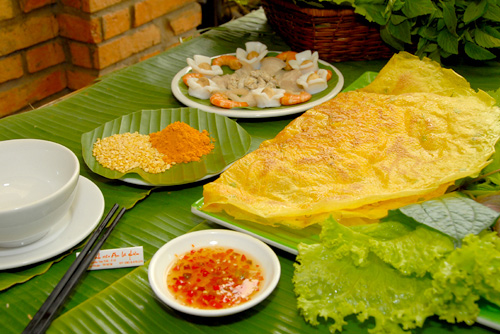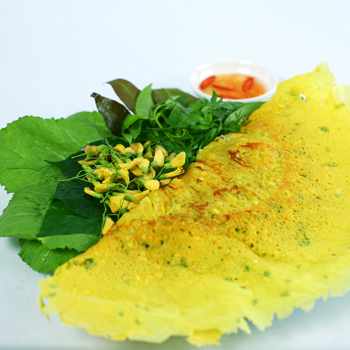 Banh Xeo 46A has mixed reviews but judging by the crowds that swarm there each night they must be doing something right. Banh Xeo, 46A Dinh Cong Trang, District 1, Ho Chi Minh City (HCMC).
4. Cao lau
This pork noodle dish from Hoi An is a bit like the various cultures that visited the trading port at its prime. The thicker noodles are similar to Japanese udon, the crispy won-ton crackers and pork are a Chinese touch, while the broth and herbs are clearly Vietnamese.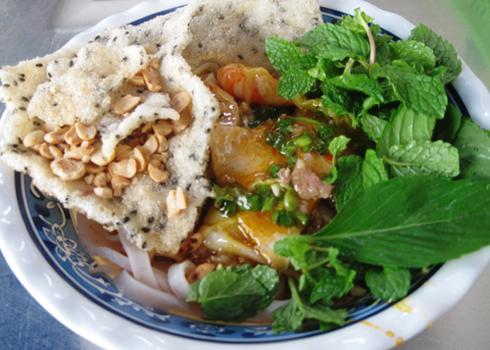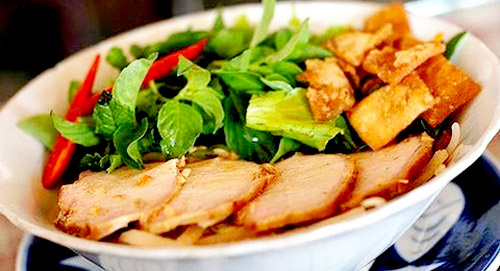 Authentic cau lao is made only with water drawn from the local Ba Le well.
Try Morning Glory, 106 Nguyen Thai Hoc, Hoi An; +84 510 224 1555
Vietnam's bite-sized crunchy spring rolls might not enjoy the same popularity as their healthier fresh equivalent, but they deserve a special mention.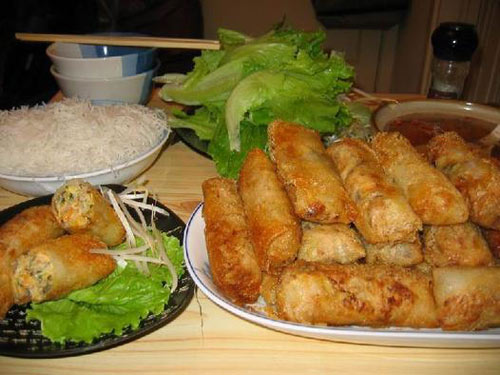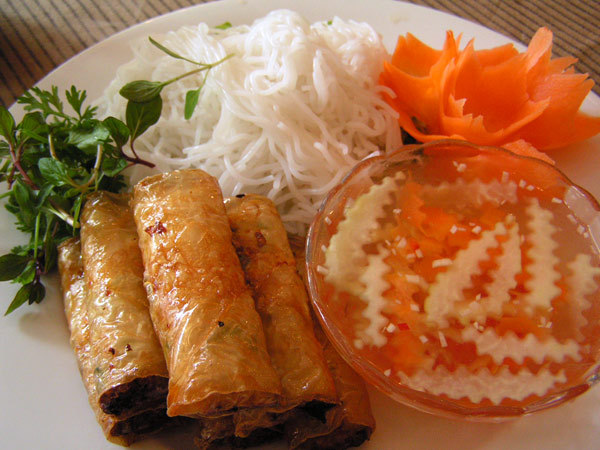 The crispy shell with a soft veggie and meat filling dunked in a tangy sauce gets the gastronomic juices flowing before a main course. In the north these parcels go by the name nem ran while southerners call them cha gio.
6. Goi cuon
These light and healthy fresh spring rolls are a wholesome choice when you've been indulging in too much of the fried food in Vietnam.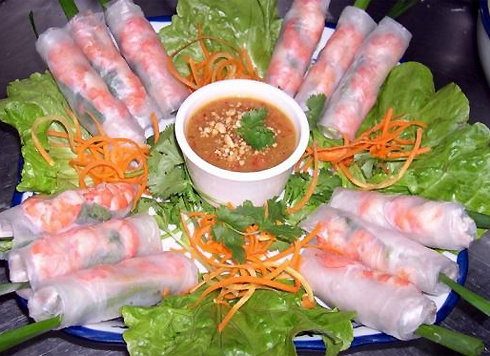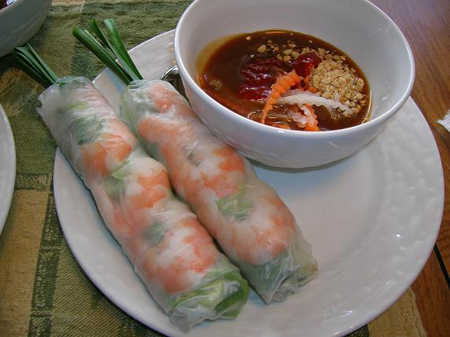 The translucent parcels are first packed with salad greens, a slither of meat or seafood and a layer of coriander, before being neatly rolled and dunked in Vietnam's favorite condiment -- fish sauce.
Quan An Ngon, 18 Phan Boi Chau, Hoan Kiem district, Hanoi; +84 43 942 8162
7. Bun bo Hue
Central Vietnam's take on noodles caters to carnivores with its meaty broth and piles of beef and pork. The thick slippery rice noodles also make for a heartier meal than noodles found in the north and south.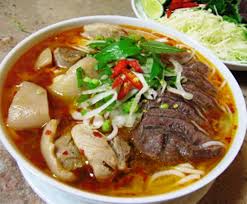 You don't have to go to Hue to enjoy this dish; if in Ho Chi Minh City try Tib Express, 162 NguyenDinh Chieu, District 3, HCMC; +84 8 3822 5038
Also on CNNGo: 40 of Indonesia's best foods
8. Ga nuong
KFC may be everywhere in Vietnam these days, but skip the fast food for the local version. Honey marinated then grilled over large flaming barbecues, the chicken legs, wings and feet served are unusually tender, while the skin stays crispy but not dry.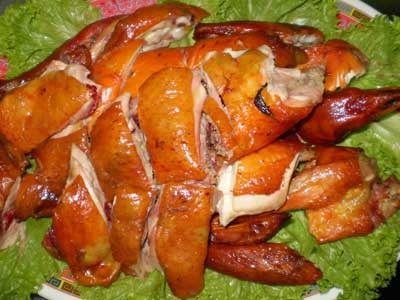 Viet Ha on Ly Van Phuc, Dong Da district, Hanoi
Vietnamese "egg coffee" is technically a drink but we prefer to put it in the dessert category. The creamy soft, meringue-like egg white foam perched on the dense Vietnamese coffee will have even those who don't normally crave a cup of joe licking their spoons with delight.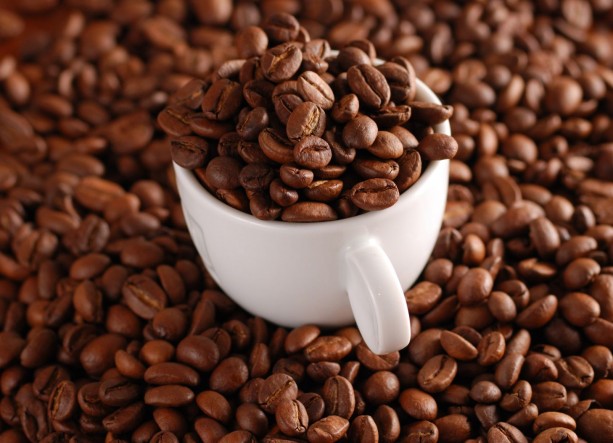 In Hanoi, follow the tiny alley between the kitschy souvenir shops at 11 Hang Gai into the clearing, and up several flights of increasingly dicey stairs to pair your ca phe trung with an unbeatable view of Hoan Kiem Lake.
Also on CNNGo: 40 Mumbai foods we can't live without
Vietnamese are masters of wrapping their food. Bo la lot is neither raw nor deep-fried, but flamed on an open grill to soften the exterior and infuse the betel leaf's peppery aroma into the ground beef inside.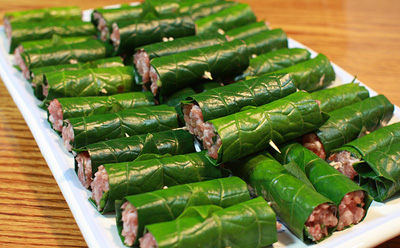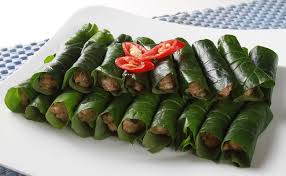 3T Quan Nuong, 29-31 Ton That Thiep, District 1, HCMC; +84 8 3821 1631
11. Chao
With its thick and creamy texture Vietnam's rice porridge is the best pick when your queasy stomach can't handle much else. If you want to jazz it up you can always add slices of chicken, fish, beef, duck or pork ribs, along with a sprinkling of herbs and shallots.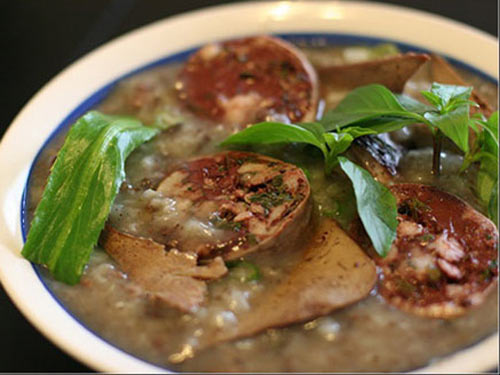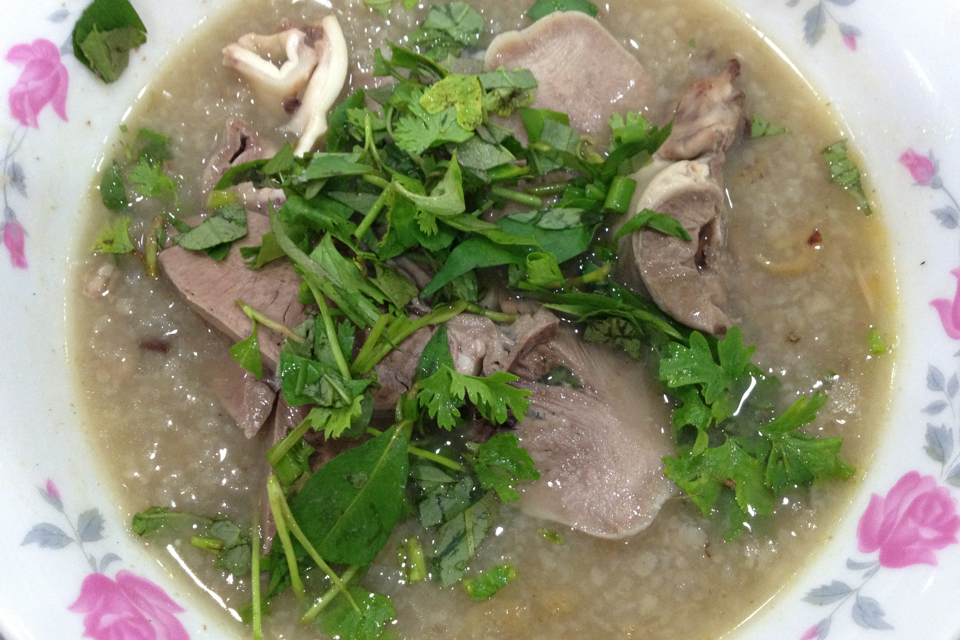 Chao Ca specializes in fish chao, 213 Hang Bong, Hoan Kiem district, Hanoi; +84 43 829 5281
Cubes of beef are tossed around a steaming wok with garlic, pepper, and some vegetables to make shaking beef. There's nothing special about the beef that makes it shaking.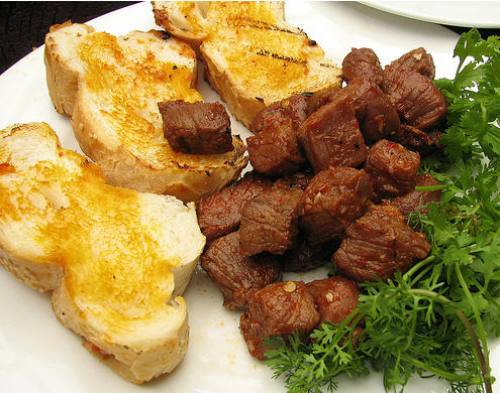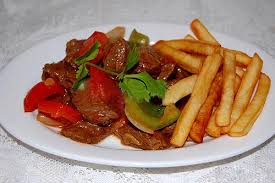 The name is just a literal translation that refers to the process of mixing the beef around while cooking.
Nha Hang Ngon, 160 Pasteur, District 1, HCMC; +84 8 3827 7131
Also on CNNGo: 40 Thai foods we can't live without
Pho might be Vietnam's most famous dish but bun cha is the top choice when it comes to lunchtime in the capital.Just look for the clouds of meaty smoke after 11 a.m. when street-side restaurants start grilling up small patties of seasoned pork and slices of marinated pork belly over a charcoal fire.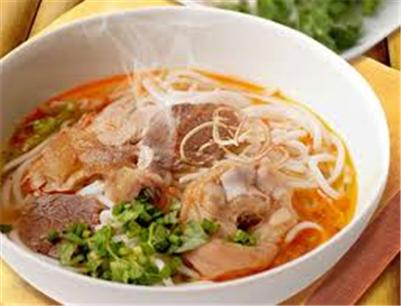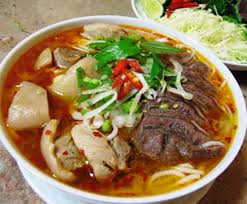 Once they're charred and crispy the morsels are served with a large bowl of a fish sauce-heavy broth, a basket of herbs and a helping of rice noodles.
Hanoi's most famous bun cha outlet is 1 Hang Manh, Hoan Kiem district, Hanoi
14. Banh mi
The French may have brought with them the baguette, but Vietnam takes it to a different level. How exactly depends on what end of the country you're in.
In the north chefs stick to the basic elements of carbohydrate, fat and protein—bread, margarine and pâté—but head south and your banh mi may contain a more colorful combination of cheese, cold cuts, pickled vegetables, sausage, fried egg, fresh cilantro and chili sauce.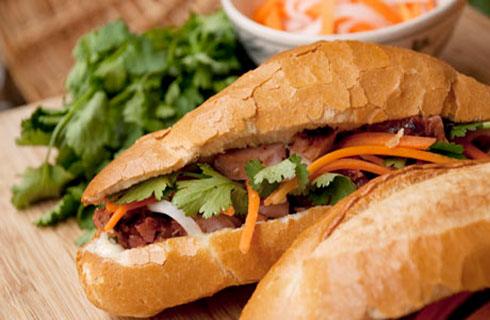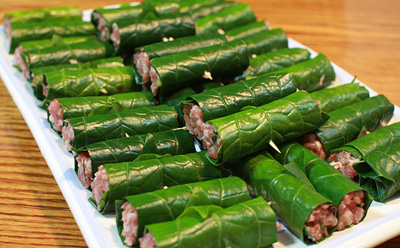 One of the better baguette vendors in Saigon sets up shop beside the Cherry mini-mart on DoQuang Dao, District 1, HCMC
Eating this hodgepodge hotpot dish is a communal affair with everyone digging in to the oversized boiling pot. We've found that just about anything can (and will) go into this soup from tofu to frogs.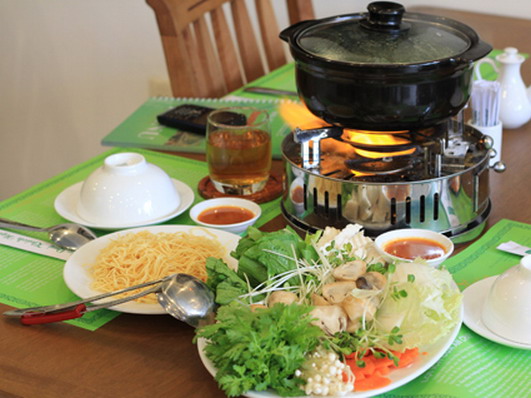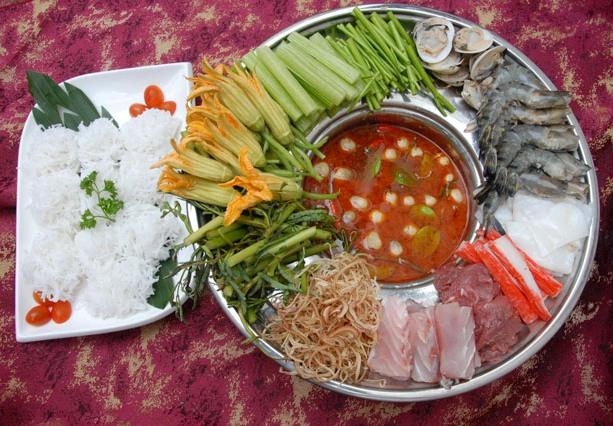 It's best to stick to one main protein rather than opting for the mix of meat, poultry and seafood together.