How To Avoid The Scams For Halong Bay Cruise?
Friday, 28/10/2022, 11:47 GMT+7
The best way to explore and admire Ha Long Bay is to join a cruise tour around the Bay according to a tour guide. That is why nowadays when coming to Vietnam, tourists always choose to take a cruise even if they have little time.
As a local who knows all the facts, I am very proud of my country but also want to share some good and bad experiences for international tourists.
I have been to Ha Long Bay several times since I was a little girl.
Things were different back then. I travel with my family on a small local boat, it is not too modern but very safe, we are allowed to stop at some points to swim or sunbathe.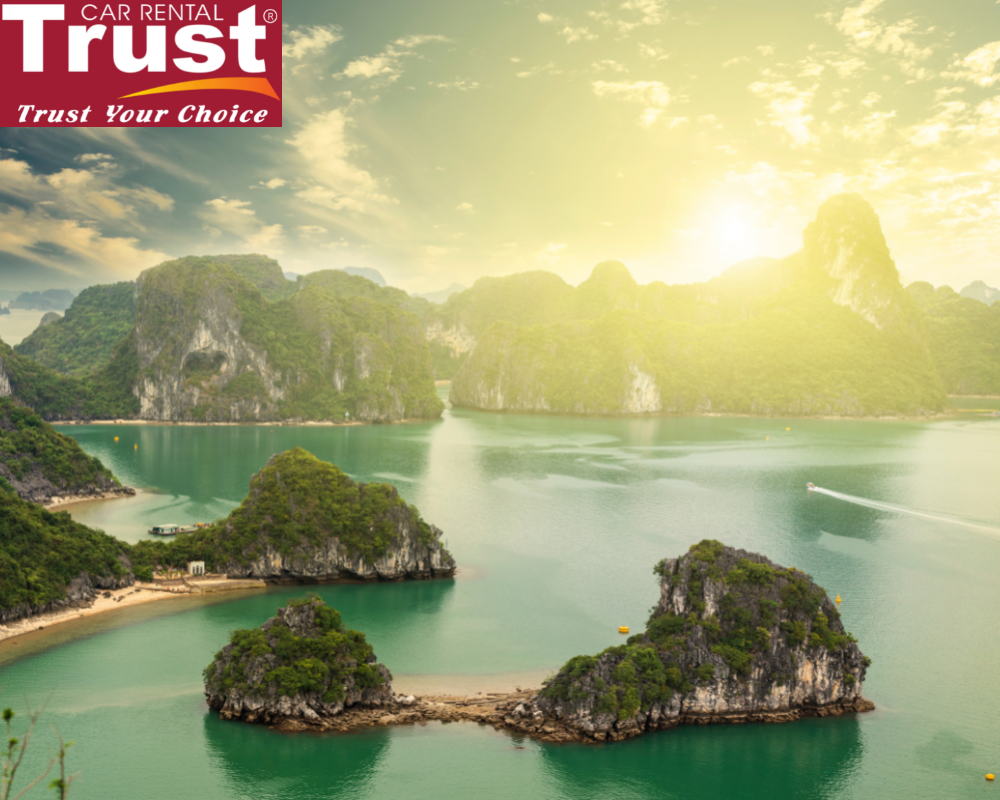 The boat swayed slightly as the small waves moved in the bay. And to get to Cat Ba island, we had to change boats.
Along with the development of tourism and to better serve passengers, that type of sightseeing has been upgraded to a modern overnight cruise. I bet you have heard a lot about good memories, good experiences with overnight cruises in Ha Long Bay. Here are some facts that you may not know if you only visit once.
To continue, the best way to do a cruise tour is to research and book it online through tour companies. Why? There are 3 reasons:
You can trust the reviews of previous passengers on trusted forums like TripAdvisor.

Booking in advance will help you avoid the shortage of seats. Because you take the time to research and choose your favorite cruise, you won't want to use another one (I would be a bit sad to change itineraries if I were you)

Travel agents work with Halong Bay cruise and tour operators to promote their sales business which is why they will have better prices to offer and quality. Quality is still very good.
First, let's find out what scams can happen during your tour.
The most common Ha Long Bay tour and tour scam that tourists should becarefull
When you need to book a boat online
The advantage of booking Halong Bay travel online is that you can shop for any need: from budget to high-end, different programs, different attractions, etc. With just a few clicks on the website, you can easily view any information you need, from yacht type, cabin size, amenities, to just about anything. Anytime, anywhere, convenient!
BE AWARE, the most common scam when booking tours online is through scam agents. More and more unscrupulous companies look like real companies. The same trick goes for other services like accommodation, transportation and day tours. The reason I tell you to find a reliable agent is that there are hundreds of travel agents that sell services to you.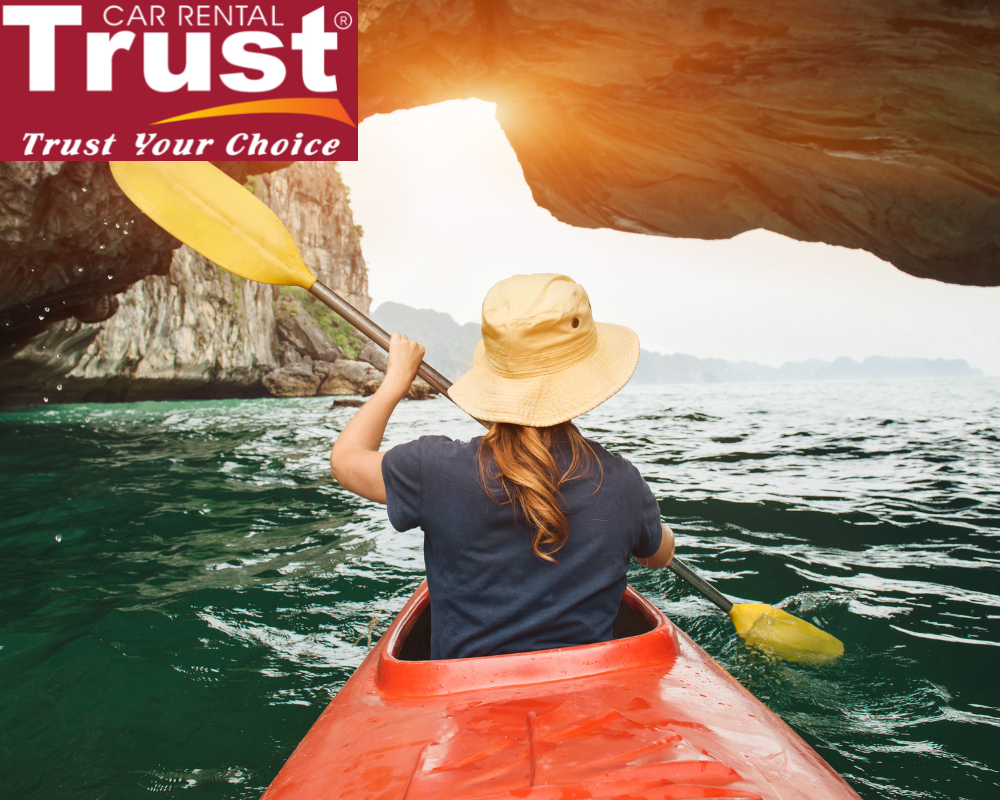 Not all of them can guarantee the advertised quality and serve you satisfied. Depending on many factors such as how long the yacht has been in operation, how good their staff is, how often the yacht's facilities are maintained, etc., the quality of the cruises. breathtaking. Difference. together.
DO NOT choose the price too cheap because many Ha Long Bay tourist scams come with cheap tours to tempt budget travelers. In most cases, you will receive promotional emails and pop-ups about a super discounted travel for a while. If you are attracted to these promotions, you may be urged to deposit some money to secure a tour.
As you know, you buy cheap you buy twice, if you are not careful, low quality and unsafe (facilities, service, food, etc.), other extra charges will not be informed clear. Otherwise, the cheap price you see may contain additional fees or charges, so the bargain may not turn out to be cheap at all.
When you book a cruise tour on arrival
Some travelers prefer to book a trip with modern equipment, but others only believe in what they see and what they hear and most want to see with their own eyes. That's why many travelers choose to book a cruise on arrival. Perhaps, for some of you, witnessing something is certainly more believable than going through an intermediary.
It's a good idea if you decide to book a cruise on arrival; however, there will also be downsides to this form of booking.
There is a common scam situation that tourists often face, especially the temptation with the naked eye to not delve into the information. Imagine you are standing at the ticketing point and confused as to which type of Halong cruise will be the best choice.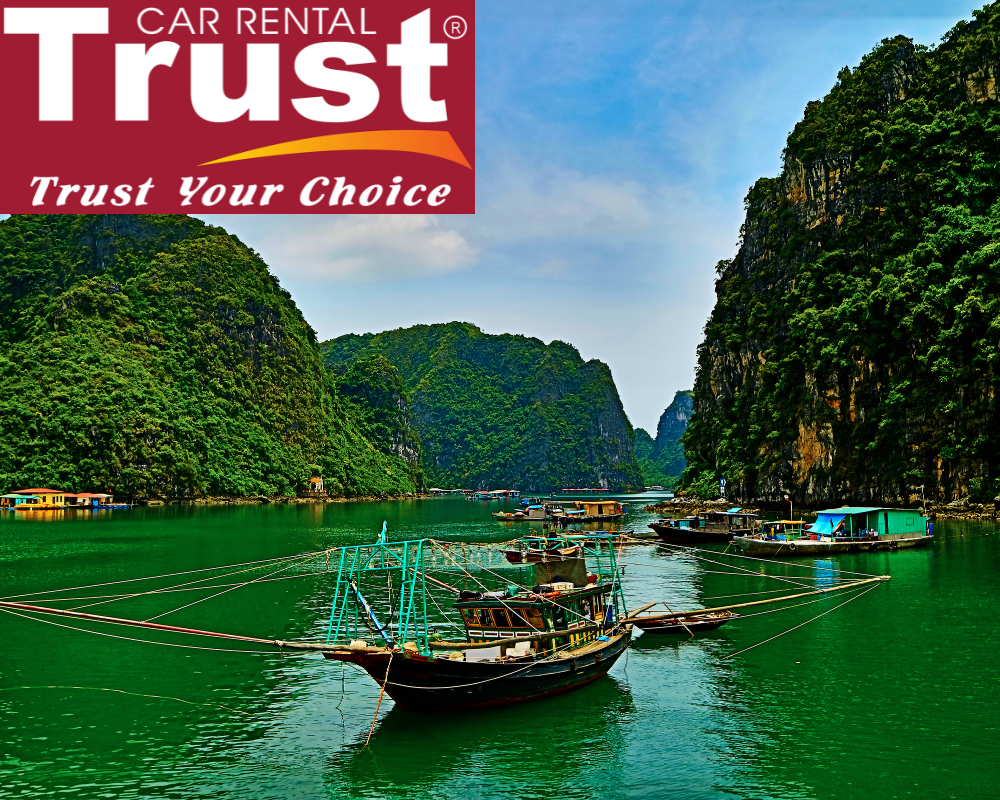 Suddenly, an offer pops up and offers you a surprisingly cheap $40 for a day excursion with a friendly smiley face, a sweet and enthusiastic introduction. You will be easily convinced, decide to pay $40 and go on a cruise tour.
The yacht and crew will serve you with great care, delicious dishes are available on the table, and a cruise is designed with exciting activities such as exploring caves, floating villages, kayaking on bay, etc. It felt like a great trip for a jitney price, but in the end it turned out to be the worst experience until you were charged extra for every service you used on the yacht.
As you might think, 40$-trip turns into $340-trip in seconds. At that point, it's hard to explain to the boat owners because you have used all their services and the offers to sell you cheap cruises have completely disappeared.
What to do when the cruise is delayed due to bad weather?
Please understand that the weather is something we cannot control. First of all, to ensure the safety of passengers, when the weather conditions do not allow, the tours are canceled according to the notice of the Ha Long Bay Management Board.
You should read the cruise or agent's cancellation policy very carefully to make sure you don't misunderstand the terms. Legitimate agencies or travel agencies will publish their policies on the website and that will be the basis for you to have enough information for you to know.
The correct policy would be to charge you for the service you used and refund the portion you didn't use.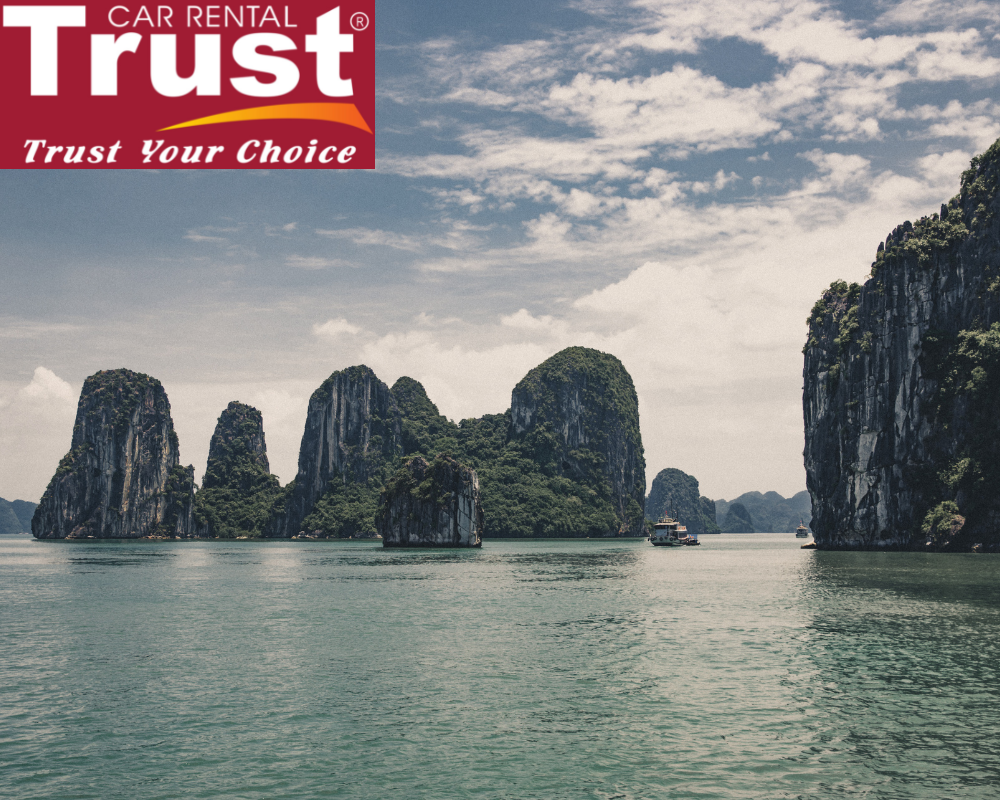 For example, you used transportation, ate a meal, visited a cave and then the storm came, of course, you only pay for what you use If the seller says you were fully charged enough because the trip has already started or any other reason, you may be cheated.
I don't want this to happen so be careful where you put your trust. As my advice before:
CHOOSE THE RIGHT TRAVEL SERVICE!
.
Don't ignore the 4 tips of Car Rental Viet Trust Car Rental
How to avoid scams in Halong Bay?
Check the quality of the cruise chosen by sellers
To check the quality of a travel company through their website, you should:
Look for excellent certificates on TripAdvisor, travel forums, and review sites from other travelers who experienced to get an explicit opinion of the cruise services quality.
Check the cruise price and read carefully the operating schedules, the more detailed itinerary, the more professional tour you get
Look for the contact information such as the address of headquarter, e-mail and hotline. The more coherent contact info, the higher level you can trust.
Require detailed commitment in cruise booking
Extra charges: To ensure your trip will not be bothered by miscellaneous extra charges, negotiate explicitly with the travel consultant about the cost of services included or not included in the tour such as a car from the airport to the hotel, bus from Hanoi - Halong - Hanoi, airfares, visa arrangements, beverages, tips or beauty services on cruise, etc.
Children's policy is also a problem that tourists usually care about. You should learn and ask about the surcharge for children in sharing rooms because there will be different policies for children ages.
Refund policy: Cancellation due to bad weather or suddenly by customers is the issue that requires travel agencies to take responsibility to have the action for customers. However, the "full refund" does not happen at all times.
Depending on the time of the cancellation, refund policies will be applied. You can consult the policy of one of the reputable local travel companies in Halong Bay cruise tours.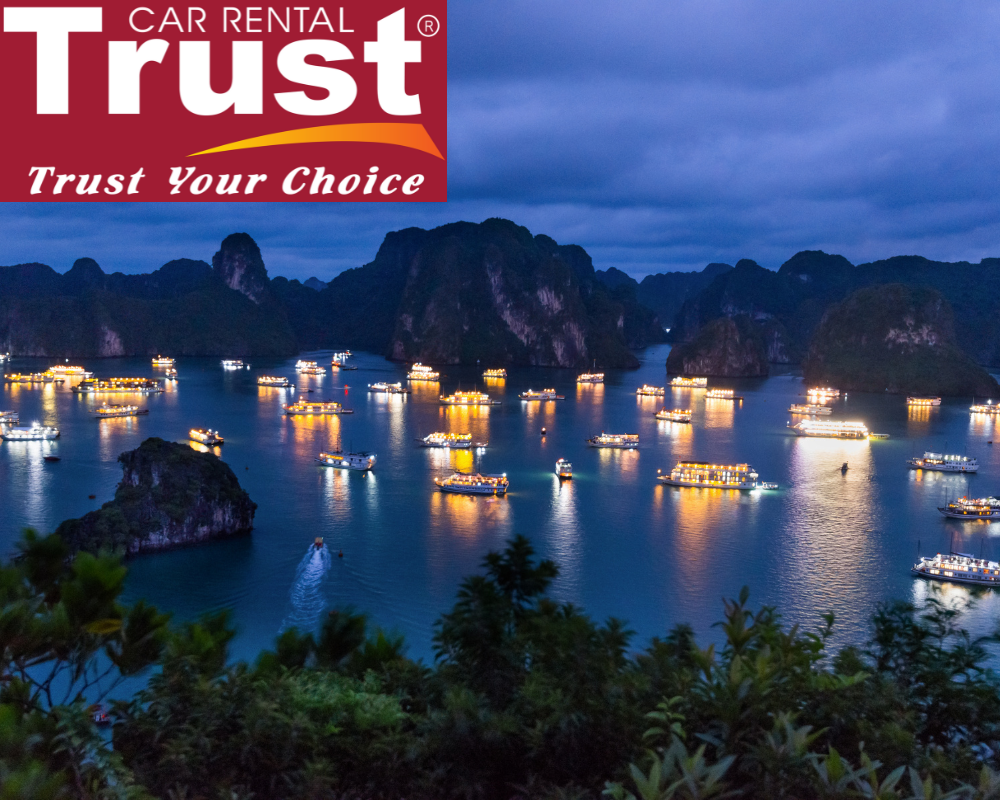 Before departure from Hanoi to Halong Bay (none of the services has been used): 100% refund.
During the trip (some services have been used: transfer, lunch, day trip, hotel in Halong, etc.): used services will be charged, the rest will be refunded.
The trip is cut down from 2 nights to 1 night, tourists will be charged a 2 days/1 night trip, plus other used services, the rest will be refunded.
The final cost will be confirmed by your consultant via email. In all cases, please contact your consultant directly for any urgent help.
Booking Halong bay cruise with BestPrice Travel
Online booking is pretty much more convenient than on arrival due to several reasons:
Easy to compare prices

Cheaper than booking on arrival

Many choices of cruise

Flexible payment methods

Can evaluate cruises through reviews and travel forums

Control the extra charges

Buy cheap Halong Bay cruise you buy twice
>>>> Other posts
All Thing Need To Know Before Traveling To Sapa in Winter
What is the best season to visit the sapa Vietnam?
Finally Thought
The above are the most common situations that can happen during your travel. For Vietnam Trust Car Rental, we have many opportunities to avoid or redo our trip if it fails. But for some visitors, going to Ha Long Bay is a plan that they need to prepare a lot and go once. So we don't want this to happen to the trip of your life. So pack this as a tip and have a great trip!
Written : admin